Bangkok, the bustling capital of Thailand, is a city that never sleeps. With its vibrant street life, ornate temples, and world-class shopping centers, it's a destination that attracts millions of tourists every year. However, just a few hours away lies a serene paradise known as Koh Samet, a stark contrast to the urban jungle of Bangkok. The journey from Bangkok to Koh Samet is one that offers travelers a chance to experience the diverse beauty of Thailand.
Koh Samet is a popular weekend getaway for the residents of Bangkok, making it much easier to access than other remote locations. With just a couple of hours away by car and a 15-45 minute boat ride, it's a desirable choice for many thanks to its close proximity. However, since it is so close, most of the visitors are Thai nationals, rather than foreigners from far away. If you're planning a weekend trip, be sure to book tickets and accommodation in advance to guarantee your stay.
The Route from Bangkok to Koh Samet
The distance from Bangkok to Koh Samet is approximately 220 kilometers. The journey can be broken down into two main segments: traveling from Bangkok to the Rayong province and then taking a ferry to Koh Samet.
Travel Options
By Bus: One of the most economical ways to travel from Bangkok to Koh Samet is by bus. Buses depart from Bangkok's Ekkamai Bus Terminal to Ban Phe in Rayong, where travelers can catch a ferry to Koh Samet. The bus journey typically takes around 3-4 hours and costs about 200 THB ($6 USD).
By Private Car or Taxi: For those looking for a more comfortable and faster option, hiring a private car or taxi is ideal. The journey takes approximately 2.5-3 hours, and the cost can range from 2,500 to 3,500 THB ($75-$105 USD), depending on the type of vehicle and bargaining skills.
By Ferry: Once in Ban Phe, travelers need to take a boat to reach Koh Samet. The boat ride is about 30-40 minutes, and tickets cost around 100 THB ($3 USD) per person.
| Route | Departure | Return |
| --- | --- | --- |
| Ban Phe to Na Dan dock | 07:10 – 18:10 (Every Hour) | 07:10 – 18:10 (Every Hour) |
| Ban Phe to Ao Wong Duan Beach | 09:40, 13:40 | 08:40, 10:40, 12:40, 14:40, 16:40 |
| Ban Phe to Ao Wai Beach | 11:10, 12:10 | 10:10, 12:10, 14:10, 16:10 |
| Ban Phe to Ao Kui Beach | 09:40, 11:40, 13:40, 15:40 | 09:40, 11:40, 13:40, 15:40 |
Schedule for Speedboats to Koh Samet
| Route | Departure | Return |
| --- | --- | --- |
| Ban Phe to Koh Samet (all shores) | 09:10, 10:10, 12:10, 13:10, 14:10 | 10:10, 11:10, 13:10, 14:10, 15:10 |
Pricing for Boat Rides to Koh Samet While you can purchase tickets as one-way or round-trip, the pricing remains consistent. Buying a round-trip ticket can be more convenient on the island, but there's no cost-saving advantage.
Traditional Wooden Boat Fares to Koh Samet
| Destination | One-Way | Round-Trip |
| --- | --- | --- |
| Na Dan Dock | 55 Baht | 105 Baht |
| Ao Wong Duan Beach | 75 Baht | 145 Baht |
| Ao Wai Beach | 105 Baht | 205 Baht |
| Ao Kui Beach | 105 Baht | 205 Baht |
Speedboat Fares to Koh Samet
| Destination | One-Way | Round-Trip |
| --- | --- | --- |
| Hat Sai Kaew Beach | 210 Baht | 410 Baht |
| Ao Wong Duan Beach | 310 Baht | 610 Baht |
| Ao Wai Beach | 410 Baht | 810 Baht |
| Ao Kui Beach | 510 Baht | 1,010 Baht |
Several of the better resorts run free boat services for guests.  Boats usually run 3-4 times per day in each direction.  If you are arriving outside those times then you will have to take a public boat to the island.  But it makes travel much easier if you can use your resort's own service.
Private Boats From Koh Samed Resorts
With several of the better resorts, vacationers are able to enjoy the convenience of a free boat service that runs 3-4 times per day in each direction. This service is ideal for those that are traveling to the island during these set times, alleviating a lot of stress around what route to take and providing a safe and dependable mode of transit. Guests arriving outside of these set times will have to access the island via the public boat service, but regardless, vacationers can count on having access to an efficient boat service, no matter which one they decide to choose.
Private Speedboat Charter
The quickest way to get to the island is to take a speedboat. Multiple companies run 24 hours a day, although night time sailings are generally more expensive. Daytime speedboats from Ban Phe to Koh Samet cost from 2,000 to 4,000 Bahts (depends of the number of persons) and can be hired from any local tour agents in the village or around the Municipality pier. If you have a late night arrival, these tour agents can also provide transport to get you to the island in a hurry.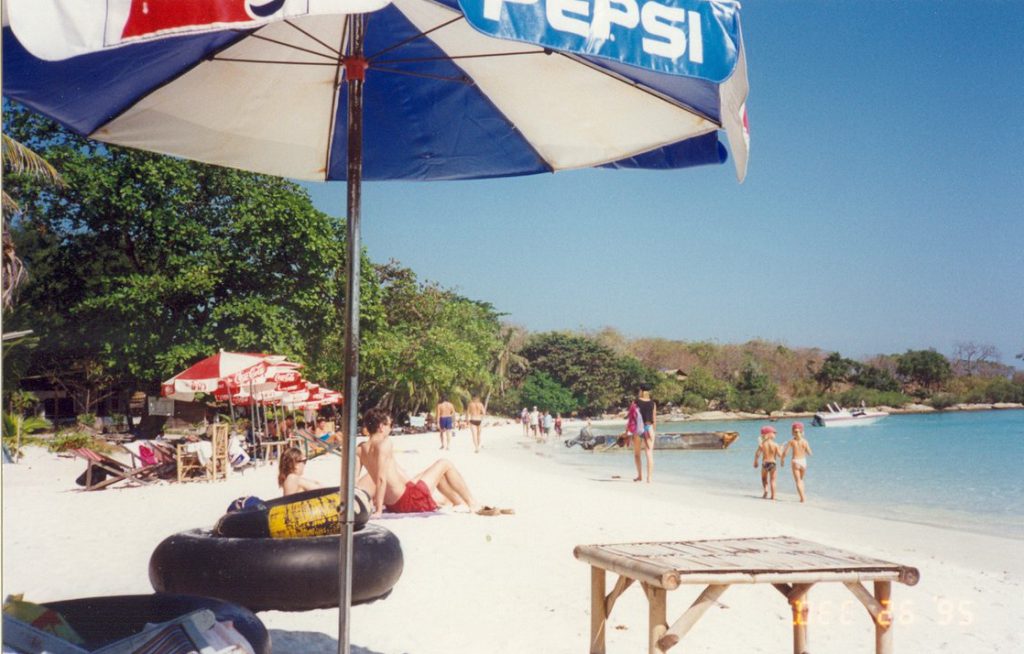 Accommodations on Koh Samet
Once you've made the journey from Bangkok to Koh Samet, finding the perfect place to stay is essential. The island boasts a range of accommodations to suit every budget:
Luxury Resorts:
Ao Prao Resort: A beachfront resort offering luxurious rooms and top-notch amenities.
Paradee Resort: Known for its private villas and breathtaking views.
Mid-range Hotels:
Samet Ville Resort: Offers essential amenities and a serene beach setting.
Lima Coco Resort: A popular choice for its cozy rooms and beach proximity.
Budget Stays:
Tok's Little Hut: A favorite among backpackers for its affordability and friendly atmosphere.
Naga Bungalows: Offers basic amenities and is a stone's throw away from the beach.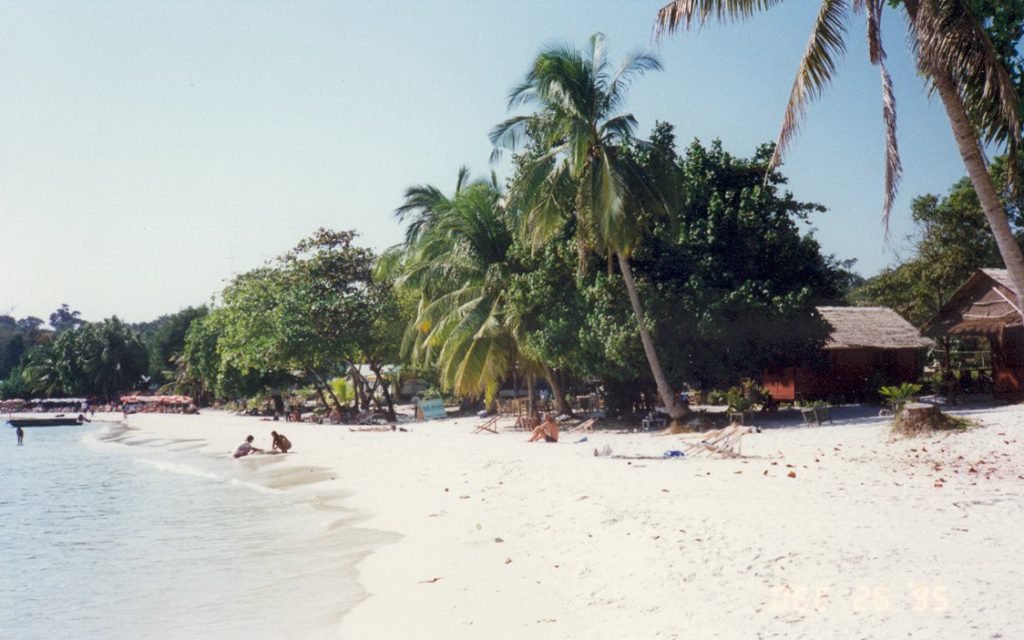 Exploring Koh Samet's Culture
Koh Samet isn't just about beaches and water sports. The island has a rich cultural heritage that's worth exploring:
Local Markets: Dive into the local way of life by visiting the island's markets. Here, you can find everything from fresh seafood to handcrafted souvenirs. It's also a great place to sample local delicacies.
Temples and Shrines: Koh Samet has several temples and shrines that offer a glimpse into the island's spiritual side. These serene spots are perfect for some quiet reflection away from the bustling beaches.
Cultural Shows: Some resorts and local venues host cultural performances, showcasing traditional Thai dances and music. These shows provide insight into Thailand's rich cultural heritage.
Final Thoughts
Traveling from Bangkok to Koh Samet offers a journey from the hustle and bustle of city life to the tranquil shores of an island paradise. While the trip itself is relatively straightforward, it's the experiences and memories you make along the way that truly count. Whether you're lounging on the beach, exploring local markets, or diving into the clear blue waters, Koh Samet promises an unforgettable adventure.
For more hotel options and to make reservations, visit Koh Samet official page.