Thailand, known as the "Land of Smiles," is a popular tourist destination that attracts millions of visitors each year. Its pristine beaches, rich culture, and vibrant nightlife make it a must-visit for many. But how long is the flight to Thailand? How long does it take to fly to this Southeast Asian paradise?
The flight duration to Thailand largely depends on your departure city and the specific airport in Thailand you're flying to. Bangkok's Suvarnabhumi Airport (BKK) and Phuket International Airport (HKT) are among the most frequented by international travelers.
How long is the flight to Thailand from New York
From North America, direct flights to Thailand are limited. If you're flying from the East Coast, such as New York City, a direct flight to Bangkok can take approximately 17 to 18 hours. From the West Coast, like Los Angeles, it's slightly shorter, with a duration of about 15 to 16 hours. However, many flights from North America to Thailand include at least one layover, which can significantly increase travel time.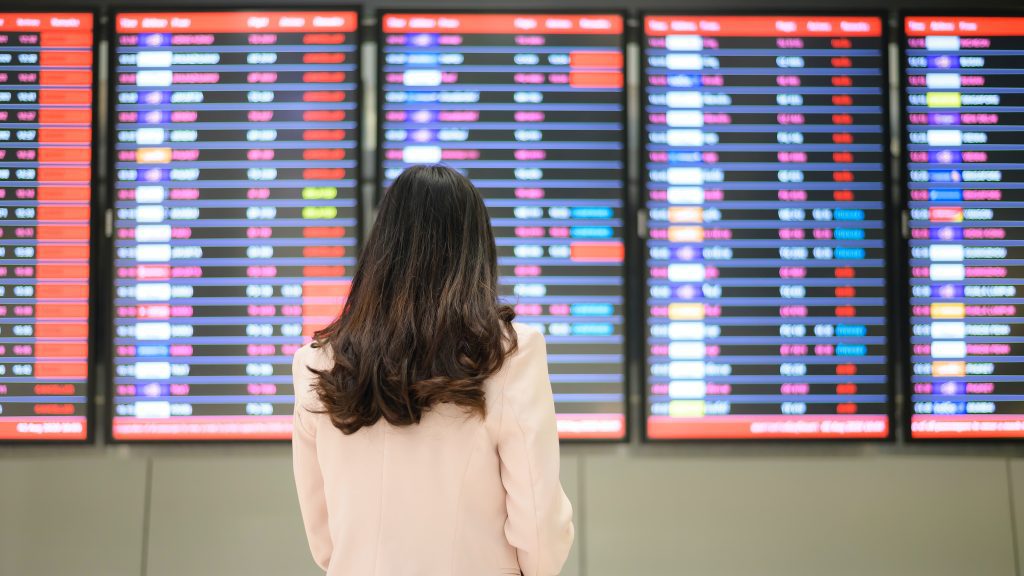 European travelers have a shorter journey. A direct flight from London to Bangkok takes roughly 11 to 12 hours. From other major European cities like Paris or Frankfurt, you're looking at a similar duration.
For those flying from neighboring Asian countries, the flight is much shorter. From cities like Singapore or Kuala Lumpur, it's a mere 2-hour journey to Bangkok. From Tokyo, it's about 7 hours, and from Beijing, around 5 hours.
How long is the flight to Thailand from Austrialia
Australia and New Zealand are also popular starting points for travelers heading to Thailand. From Sydney, a direct flight to Bangkok takes about 9 hours, while from Auckland, it's around 12 hours.
Several factors can influence flight duration, including wind patterns, the specific flight route chosen by the airline, and potential layovers. It's always a good idea to check with your airline for the most accurate and up-to-date flight information.
In conclusion, the flight time to Thailand varies widely based on your departure city. While it might be a long journey for some, the allure of Thailand's beaches, temples, and cuisine makes the trip worthwhile. Before you know it, you'll be landing in this tropical paradise, ready to explore all that it has to offer.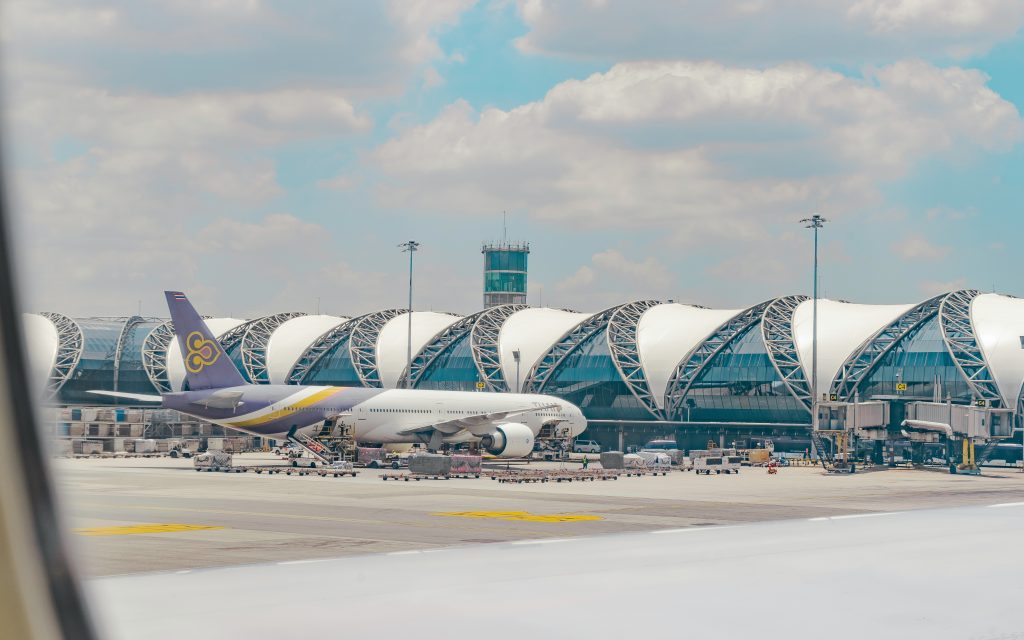 How long is the flight to Thailand from around the world
How long is the flight to Thailand from Hong Kong? – 2 hrs 45 mins
How long is the flight to Thailand from Osaka (Kansai International Airport)? – 5 hrs 40 mins
How long is the flight to Thailand from Taipei (Taiwan Taoyuan International Airport)? – 3 hrs 30 mins
How long is the flight to Thailand from Melbourne (Tullamarine Airport)? – 8 hrs 50 mins
How long is the flight to Thailand from Seoul? – 5 hrs 35 mins

How long is the flight to Thailand from Beijing? – 5 hours
How long is the flight to Thailand from Shanghai? – 4 hours 30 minutes
How long is the flight to Thailand from Mumbai? – 4 hours
How long is the flight to Thailand from Delhi? – 4 hours 15 minutes
How long is the flight to Thailand from Dubai? – 6 hours
How long is the flight to Thailand from Moscow? – 9 hours
How long is the flight to Thailand from São Paulo? – 18 hours
How long is the flight to Thailand from Mexico City? – 18 hours 30 minutes
How long is the flight to Thailand from Jakarta? – 3 hours 30 minutes
How long is the flight to Thailand from Lima? – 19 hours

How long is the flight to Thailand from Cairo? – 8 hours
How long is the flight to Thailand from Dhaka? – 2 hours 30 minutes
How long is the flight to Thailand from Karachi? – 5 hours
How long is the flight to Thailand from Buenos Aires? – 19 hours
How long is the flight to Thailand from Istanbul? – 8 hours 30 minutes
How long is the flight to Thailand from Lagos? – 12 hours
How long is the flight to Thailand from Rio de Janeiro? – 18 hours
How long is the flight to Thailand from Seoul? – 5 hours 30 minutes
How long is the flight to Thailand from Kuala Lumpur? – 2 hours
How long is the flight to Thailand from Santiago? – 19 hours 30 minutes

How long is the flight to Thailand from Madrid? – 12 hours
How long is the flight to Thailand from Toronto? – 17 hours
How long is the flight to Thailand from Ho Chi Minh City? – 1 hour 30 minutes
How long is the flight to Thailand from Sydney? – 9 hours
How long is the flight to Thailand from Baghdad? – 7 hours
How long is the flight to Thailand from Athens? – 10 hours
How long is the flight to Thailand from Rome? – 11 hours
How long is the flight to Thailand from Berlin? – 10 hours 30 minutes
How long is the flight to Thailand from Amsterdam? – 11 hours

How long is the flight to Thailand from Brussels? – 11 hours 15 minutes
How long is the flight to Thailand from Oslo? – 10 hours 45 minutes
How long is the flight to Thailand from Helsinki? – 10 hours
How long is the flight to Thailand from Warsaw? – 10 hours
How long is the flight to Thailand from Vienna? – 10 hours 20 minutes

How long is the flight to Thailand from Lisbon? – 13 hours
How long is the flight to Thailand from Dublin? – 12 hours 30 minutes
How long is the flight to Thailand from Zurich? – 11 hours
How long is the flight to Thailand from Copenhagen? – 10 hours 40 minutes
How long is the flight to Thailand from Johannesburg? – 11 hours

How long is the flight to Thailand from Cape Town? – 12 hours
How long is the flight to Thailand from Manila? – 3 hours 15 minutes
How long is the flight to Thailand from Singapore? – 2 hours 25 minutes
How long is the flight to Thailand from Tokyo? – 7 hours
How long is the flight to Thailand from Melbourne? – 9 hours

How long is the flight to Thailand from Brisbane? – 9 hours 30 minutes
How long is the flight to Thailand from Perth? – 7 hours
How long is the flight to Thailand from Auckland? – 12 hours
How long is the flight to Thailand from Wellington? – 12 hours 30 minutes
How long is the flight to Thailand from Vancouver? – 14 hours

How long is the flight to Thailand from Montreal? – 16 hours 30 minutes
How long is the flight to Thailand from Buenos Aires? – 19 hours
How long is the flight to Thailand from Brasília? – 18 hours 45 minutes
How long is the flight to Thailand from Bogotá? – 19 hours
How long is the flight to Thailand from Caracas? – 18 hours 50 minutes

How long is the flight to Thailand from Quito? – 19 hours 20 minutes
How long is the flight to Thailand from Lima? – 19 hours
How long is the flight to Thailand from Santiago? – 19 hours 30 minutes
How long is the flight to Thailand from Rio de Janeiro? – 18 hours
How long is the flight to Thailand from São Paulo? – 18 hours

How long is the flight to Thailand from Belo Horizonte? – 18 hours 10 minutes
How long is the flight to Thailand from Salvador? – 18 hours 15 minutes
How long is the flight to Thailand from Fortaleza? – 18 hours 20 minutes
How long is the flight to Thailand from Curitiba? – 18 hours 5 minutes

How long is the flight to Thailand from Pretoria? – 11 hours 15 minutes
How long is the flight to Thailand from Durban? – 11 hours 30 minutes
How long is the flight to Thailand from Nairobi? – 9 hours
How long is the flight to Thailand from Addis Ababa? – 8 hours 45 minutes
How long is the flight to Thailand from Casablanca? – 14 hours

How long is the flight to Thailand from Algiers? – 12 hours 30 minutes
How long is the flight to Thailand from Cairo? – 8 hours
How long is the flight to Thailand from Accra? – 13 hours

How long is the flight to Thailand from Dakar? – 14 hours
How long is the flight to Thailand from Abidjan? – 14 hours 15 minutes
How long is the flight to Thailand from Lagos? – 12 hours
How long is the flight to Thailand from Luanda? – 12 hours 45 minutes
How long is the flight to Thailand from Harare? – 10 hours 30 minutes

How long is the flight to Thailand from Lusaka? – 10 hours 45 minutes
How long is the flight to Thailand from Kinshasa? – 12 hours 30 minutes
How long is the flight to Thailand from Tunis? – 11 hours
How long is the flight to Thailand from Tripoli? – 10 hours 30 minutes
How long is the flight to Thailand from Rabat? – 14 hours 15 minutes
How long is the flight to Thailand from Windhoek? – 11 hours 45 minutes
How long is the flight to Thailand from Gaborone? – 11 hours
How long is the flight to Thailand from Maputo? – 11 hours 20 minutes
How long is the flight to Thailand from Maseru? – 11 hours 15 minutes
How long is the flight to Thailand from Antananarivo? – 7 hours 45 minutes