Is There Uber In Thailand? This is a question that many tourists and expatriates ponder upon when planning their transportation in the vibrant Southeast Asian country. The short answer is no. Uber, the global ride-hailing giant, ceased its operations in Thailand in 2018. However, the transportation landscape in Thailand is far from barren, and there are several alternatives to Uber that travelers can rely on.
Despite this setback, travelers should not be disheartened, as there are still plenty of viable transport options apart from Uber available in Thailand. From the reliable Grab, a regional competitor to Uber, to motorbike taxis and traditional taxis, there is a wide selection of transport options for one to choose from. Whether one wants to cut costs or simply get from A to B quickly and comfortably, Thailand has the transport solution for them. Therefore, visitors to Thailand do not have to lament the lack of Uber, as there are many alternatives they can take advantage of.
Thailand, known for its picturesque beaches, bustling markets, and rich cultural heritage, is a top destination for travelers from around the world. As such, efficient and affordable transportation is crucial. While the query "Is There Uber In Thailand?" might be met with a negative response, it opens the door to exploring other viable transportation options in the country.
Is There Uber in Thailand? No. Alternatives?
One of the primary Uber alternatives in Thailand is Grab. Originating in Malaysia, Grab has expanded its services across Southeast Asia and has firmly established its presence in Thailand. Offering services similar to Uber, such as private car rides, carpooling, and even food delivery, Grab has become the go-to app for many looking for convenient transportation in Thailand. The app interface is user-friendly, and with English language support, it caters to the vast number of international travelers in the country.
Is there Bolt in Thailand? Yes, Bolt, an international ride-hailing service that originated in Estonia, has also made its way to Thailand. While it might not be as widespread as Grab, Bolt offers competitive prices, often making it a preferred choice for those looking for cost-effective transportation options. The company's commitment to sustainability and providing better earnings for drivers has garnered it a favorable reputation among locals and tourists alike.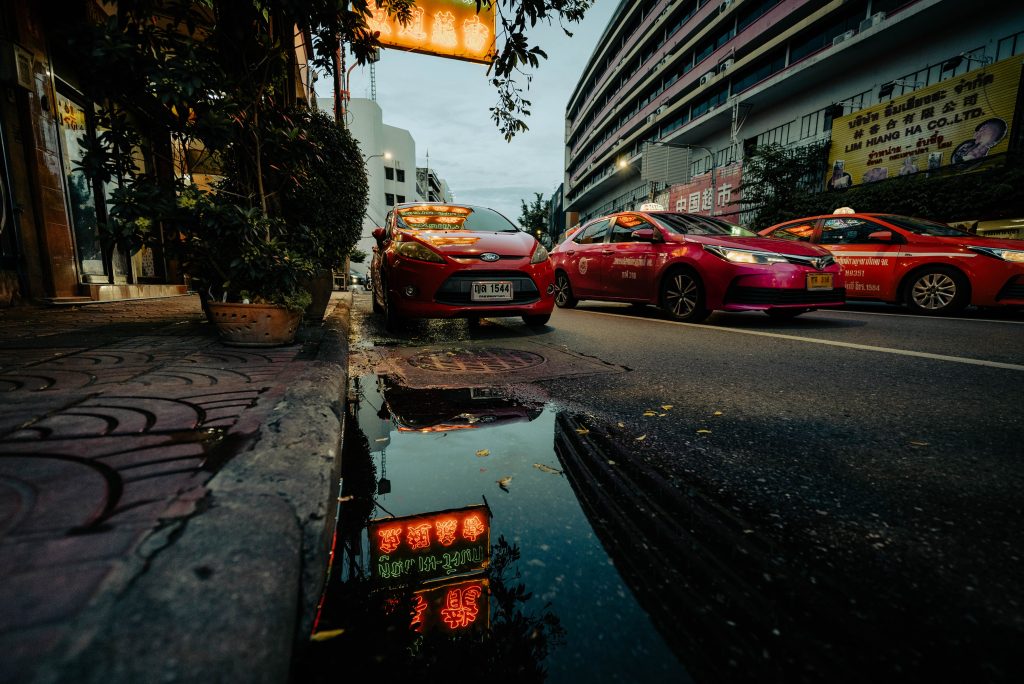 Local taxi in Thailand
Local taxi apps in Thailand, such as Get, offer services that rival international giants. These apps provide a platform for traditional taxi drivers to connect with passengers, ensuring that even without Uber, tech-savvy travelers have no shortage of app-based transportation options.
Speaking of traditional taxis, they remain a staple in Thailand's transportation ecosystem. Taxis in Thailand are colorful, with bright pink, green, and yellow cars adorning the streets of cities like Bangkok and Chiang Mai. They are metered, and the starting fare is usually around 50 Thai Baht (approximately $1.50). However, it's essential to ensure that the driver turns on the meter to avoid overcharging.
Taxi prices in Thailand
So, are taxis expensive in Thailand? Compared to Western standards, taxis in Thailand are relatively affordable. However, like in any country, there are instances of tourists being overcharged. It's always a good idea to have a general sense of the fare before hopping into a taxi. Using taxi apps in Thailand can also help in ensuring that you're paying a fair price, as the fare is usually predetermined in the app.
For those looking to experience Thailand authentically, tuk-tuks are a must-try. These three-wheeled motorized rickshaws are an iconic mode of transportation in Thailand. While they might not be as comfortable as taxis, they offer a unique experience. However, fares can be higher than taxis, and it's essential to negotiate the price before starting the journey.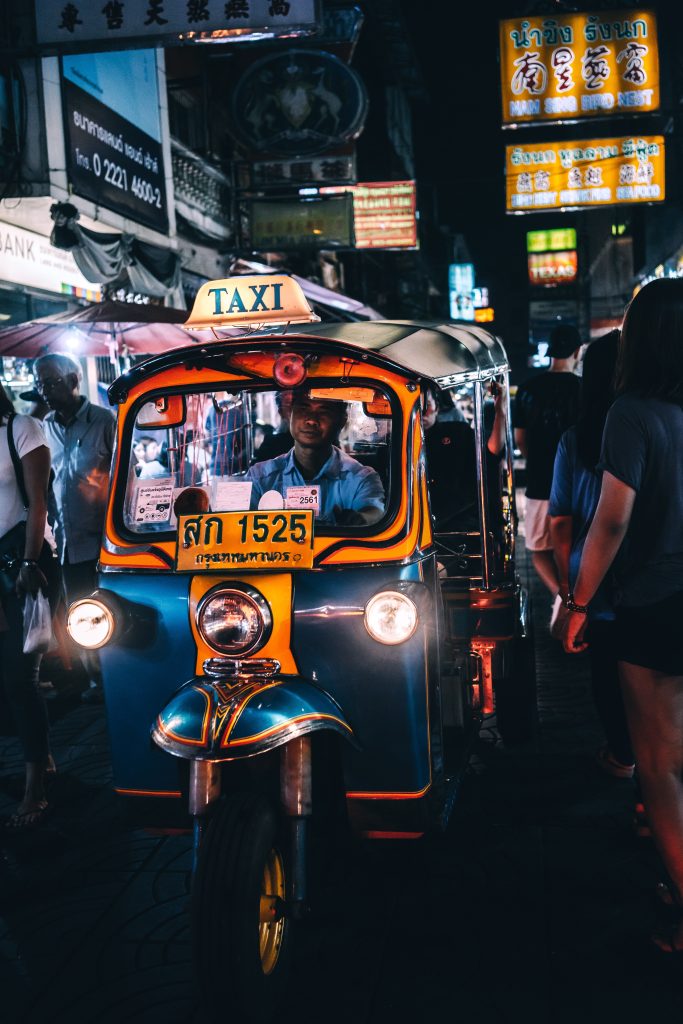 Q&A Taxi in Thailand
What is the best ride app for Thailand? The best ride app often depends on personal preferences, but Grab is the most widely used.
What ride apps work in Thailand? Grab, Bolt, and Get are among the popular ride apps in Thailand.
Is there Uber in Thailand? No, Uber ceased its operations in Thailand in 2018.
Is Grab cheaper than taxi Bangkok? Grab prices can be competitive, but traditional taxis might be cheaper if the meter is used.
Which is better in Thailand, Grab or Bolt? Both have their merits; Grab is more widespread, while Bolt offers competitive pricing.
How to book a taxi in Thailand? You can hail one on the street, use a taxi stand, or book through an app.
How to get a cab in Thailand? Hail one on the street, wait at designated taxi stands, or use a ride-hailing app.
Can foreigners use Grab in Thailand? Yes, foreigners can use Grab, and the app offers English language support.
Why is Bolt so cheap in Thailand? Bolt offers competitive pricing to attract users and has various promotions and discounts.
Is Tuk Tuk cheap in Thailand? Tuk-tuks can be more expensive than taxis, and it's essential to negotiate the fare beforehand.
Conclusion
In summary, many people are asking 'Is There Uber In Thailand?', but even the answer is 'No', there is no reason for disappointment. While the absence of Uber in Thailand may be a slight inconvenience for some travelers, there are still plenty of other reliable transportation options available in the country. From motorbike taxis and tuk-tuks to private vans and buses, visitors can easily get around and explore Thailand without having to rely on Uber. There is no shortage of stress-free ways to travel, ensuring that travelers can navigate the country with ease and enjoy their vacation.