Thailand, a nation of picturesque landscapes, rich traditions, and bustling cities, has long been a favorite for travelers. Among its myriad attractions, the most popular Thailand party island, Koh Phangan, stands out as a beacon for party enthusiasts. This guide aims to provide a comprehensive overview of this vibrant island, ensuring you're well-prepared for the ultimate party experience.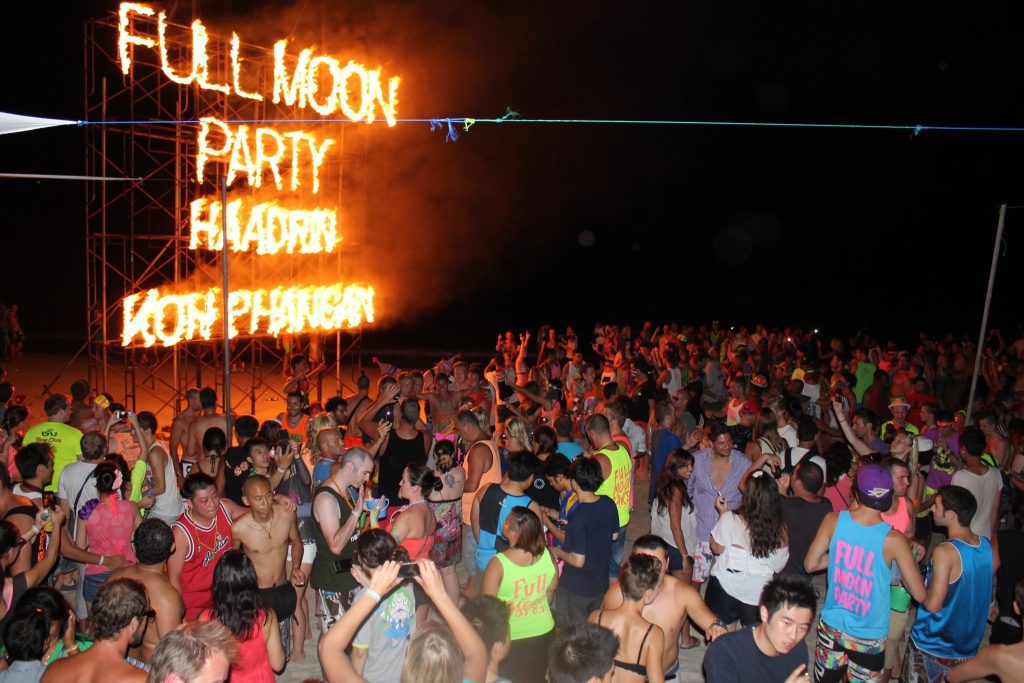 How to get to Koh Phangan
Koh Phangan, the most popular Thailand party island, is globally renowned for its legendary Full Moon parties. Nestled in the Gulf of Thailand, reaching this party paradise is an adventure in itself. The journey begins with a flight to the nearest airport located in Koh Samui. From Koh Samui, the island is a short ferry ride away. Numerous ferry services operate daily, ensuring travelers can reach Koh Phangan with ease. For those already exploring Thailand's mainland, ferries from Surat Thani offer direct routes to the island. Additionally, for tourists hopping between islands, direct ferries from neighboring Koh Tao and Koh Samui are available. The scenic ferry ride provides travelers with a glimpse of Thailand's stunning coastal beauty, setting the tone for the adventures awaiting on the island.
Where to Stay at Koh Phangan
Once on the island, accommodation options are plentiful, catering to a diverse range of preferences and budgets. Solo travelers or those on a shoestring budget can find solace in the island's hostels. Many of these hostels are not only affordable but also offer party events, ensuring the fun never stops. For tourists seeking a touch of luxury, Koh Phangan boasts an array of beachfront hotels and resorts. These establishments provide guests with world-class amenities, ensuring a comfortable stay. Moreover, for families or groups desiring privacy, private villas and bungalows dot the island's landscape. These accommodations, often set amidst lush greenery or overlooking the beach, offer a serene escape from the bustling party scene at the best Thailand party island.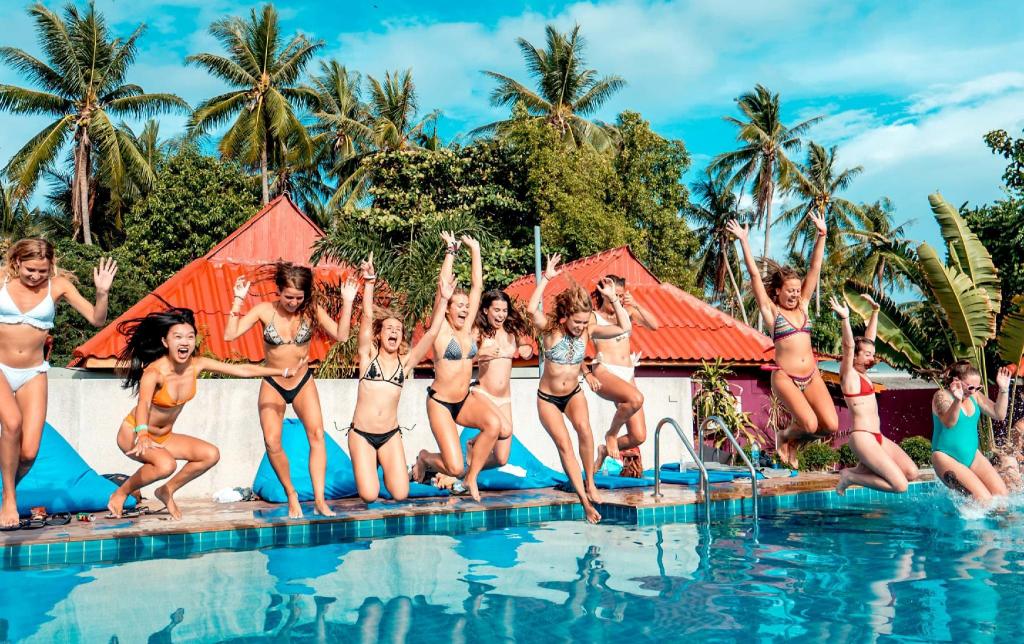 Best Options:
The Most Popular Thailand Party Island
Koh Phangan is the place to be for a great party experience and that's why it is the best Thailand party island. Whether it's at the famous jungle-covered Full Moon Parties occurring on the beachfront, or during any of the other monthly theme parties hosted by various resorts, Koh Phangan is definitely the perfect destination for those seeking an unforgettable adventurous nightlife. Anywhere along the Haad Rin Beach is a great spot for partying as it is constantly filled with music playing on speakers throughout the night. Other great places to party are in Koh Phangan's hip neighborhood of Ban Tai and in the infamous Dance Arena. For a more exclusive night out, EDM and dance music lovers should check out the famous Club LA Playa, a Koh Phangan hotspot filled with thumping bass and an energy-filled atmosphere. No matter what your preference is, Koh Phangan has something to offer every party animal!
Best Options:
Full Moon Party Ticket: Approx. $30-$50 (includes a bucket drink).
Jungle Party Entry: Approx. $10-$20.
Tommy's Resort Beach Bar: Drinks starting at $5.
Tips for Travelers
Traveling to the most popular Thailand party island requires a bit of preparation. Safety should always be a priority. While Koh Phangan is generally safe, it's essential to remain cautious. Accepting drinks from strangers is a no-go, and it's always advisable to stay with familiar faces. The island, with its deep-rooted Thai traditions, demands respect for local customs. When away from the beach, dressing modestly is recommended, and religious sites should be approached with reverence. Amidst the partying, hydration is key. The tropical climate, combined with alcohol, can lead to dehydration, so drinking water regularly is essential.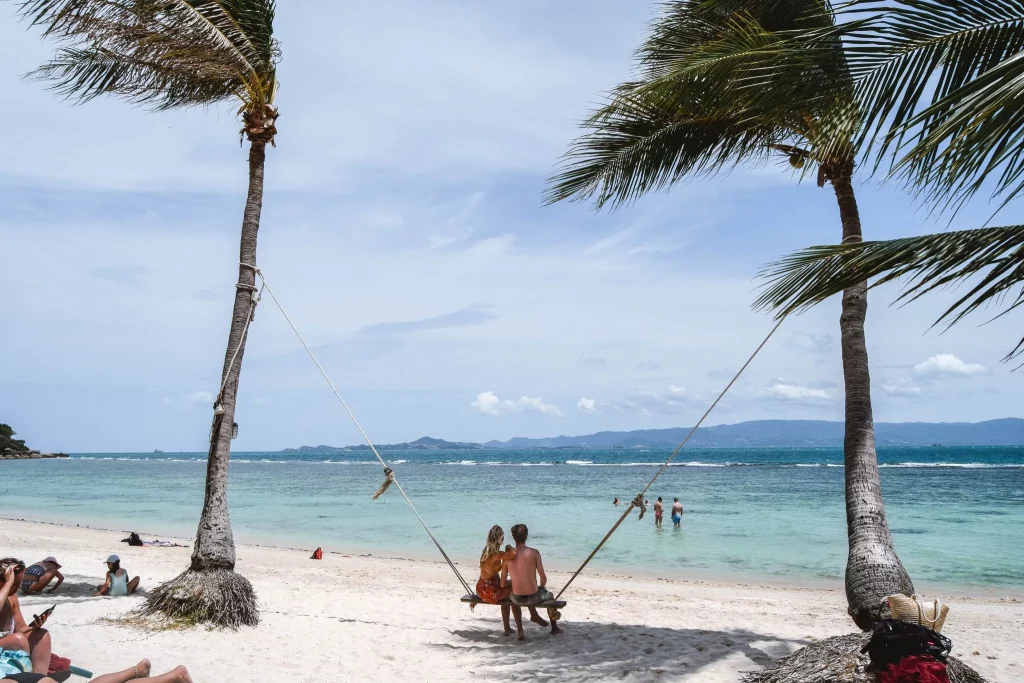 Summary
Koh Phangan is the most popular Thailand party island.
Reach the island via a flight to Koh Samui followed by a ferry.
Accommodation ranges from hostels to luxury resorts.
The Full Moon Party and Jungle Party are must-attend events.
Respect local customs and prioritize safety.
Conclusion
Koh Phangan, the best Thailand party island, offers an experience like no other. From its electrifying parties to its serene beaches, the island promises memories that will last a lifetime. Whether you're a party animal or a traveler seeking a tropical escape, Koh Phangan awaits with open arms.