Chiang Mai is the largest city in Northern Thailand and a must-visit destination for travelers from around the world. You don't need to worry about what to do in Chiang Mai. Home to numerous cultural experiences, natural wonders, and modern attractions, this ancient city is nestled amongst the mountains, offering a unique blend of traditional Thai culture and contemporary vibes. It is an ideal destination for those who want to immerse themselves in the culture and landscapes of the region, boasting beautiful temples, wondrous landscapes and sites like the picturesque Doi Suthep mountain, Chiang Mai's gateway.
What to do in Chiang Mai
There are also plenty of dining and shopping options in the city, with vibrant night markets, delicious street food eateries, and incredible shopping hubs. In addition, the city also features a selection of adventure activities, like trekking, quad biking, and zip-lining. With countless incredible sites and experiences, Chiang Mai provides a captivating, memorable holiday experience that your whole family can enjoy.
Temples of the Old City
What to do in Chiang Mai? Visit the temples! Chiang Mai is renowned for its temples, with over 300 dotting the city. Each temple boasts its unique architecture and history. Among the most iconic are Wat Phra Singh, celebrated for its Lanna-style architecture, and Wat Chedi Luang, which once held the title of the city's tallest structure.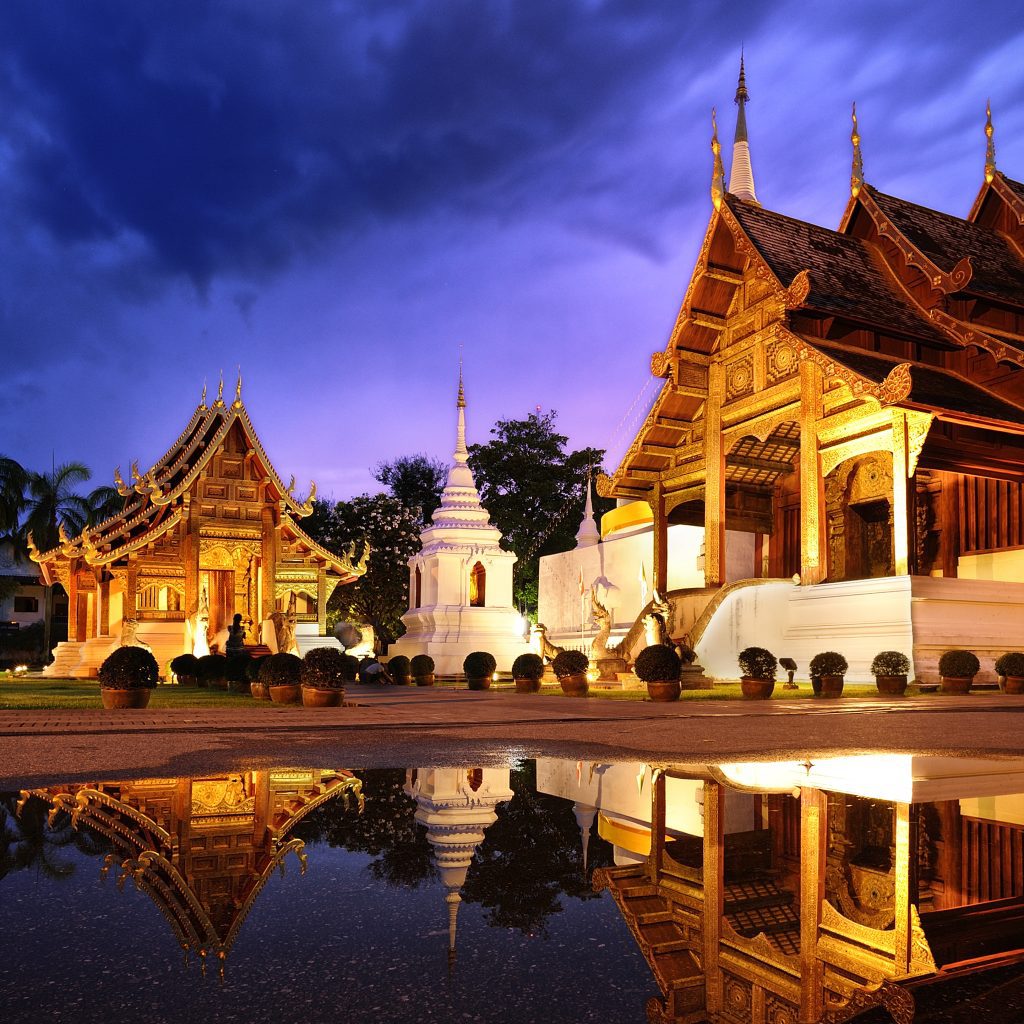 The Majestic Doi Suthep
A short drive from the city center, Doi Suthep mountain offers panoramic views of Chiang Mai. The mountain's peak is adorned with Wat Phra That Doi Suthep, a sacred temple with a shimmering golden chedi. The journey to the temple, marked by a 300-step staircase with mythical Naga serpents, is as spiritual as it is scenic.
Night Bazaar Adventures
The Night Bazaar in Chiang Mai is a dazzling nocturnal adventure. As night begins to set in, the bustling streets become alive with vendors offering a huge range of handicrafts, traditional Thai clothing, jewelry, and a myriad of souvenirs. It's a paradise for shoppers, but don't forget to haggle with the vendors and get the best bargains you can. Furthermore, the vibrant nightlife adds to the atmosphere, and you can explore the illuminated stalls with delight, finding trinkets and hidden treasures that you won't find anywhere else.
Yi Peng Lantern Festival
What to do in Chiang Mai in November? If you find yourself in the stunningly beautiful city of Chiang Mai in the month of November, you won't want to miss out on the famous Yi Peng Lantern Festival. Here, countless beautiful lanterns line the sky, their comforting, glowing lights signaling a release of all misfortunes from the current year and representing the hopeful wishes and dreams that the coming year might bring. It's an unforgettable experience in one of Thailand's most beautiful cities.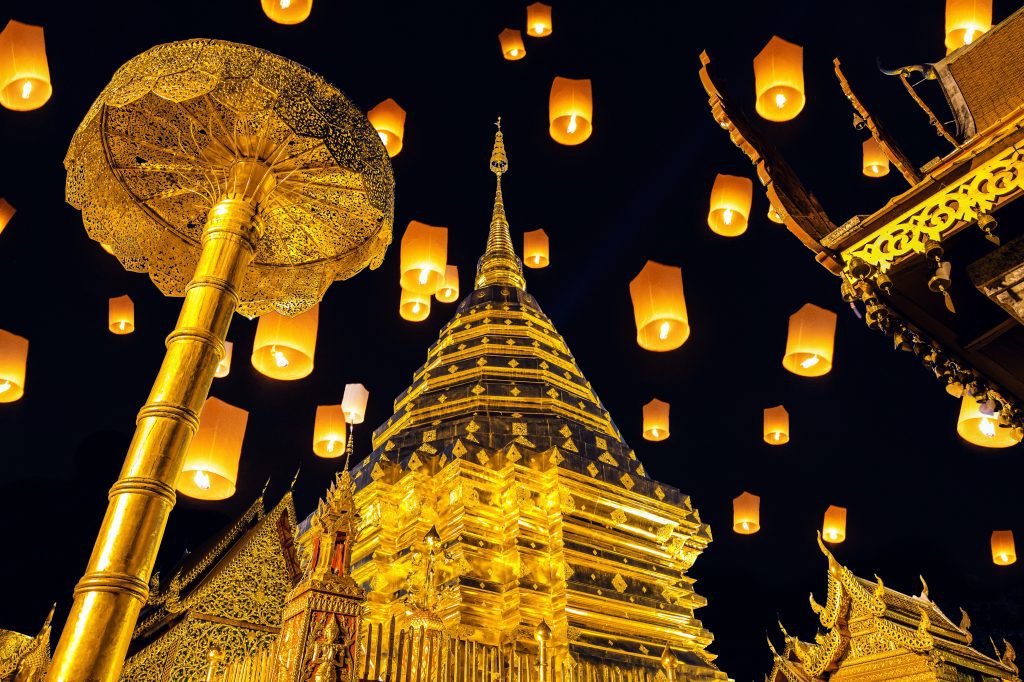 Thai Cooking Classes
You have an evening off and you don't know what to do in Chiang Mai? For those smitten by Thai flavors, several cooking schools in Chiang Mai offer classes where you can master the art of Thai cooking, preparing classic dishes from scratch.
Elephant Nature Park
Spend a memorable day at the Elephant Nature Park, a sanctuary for rescued elephants. Here, visitors can interact with these majestic creatures in an ethical and sustainable manner.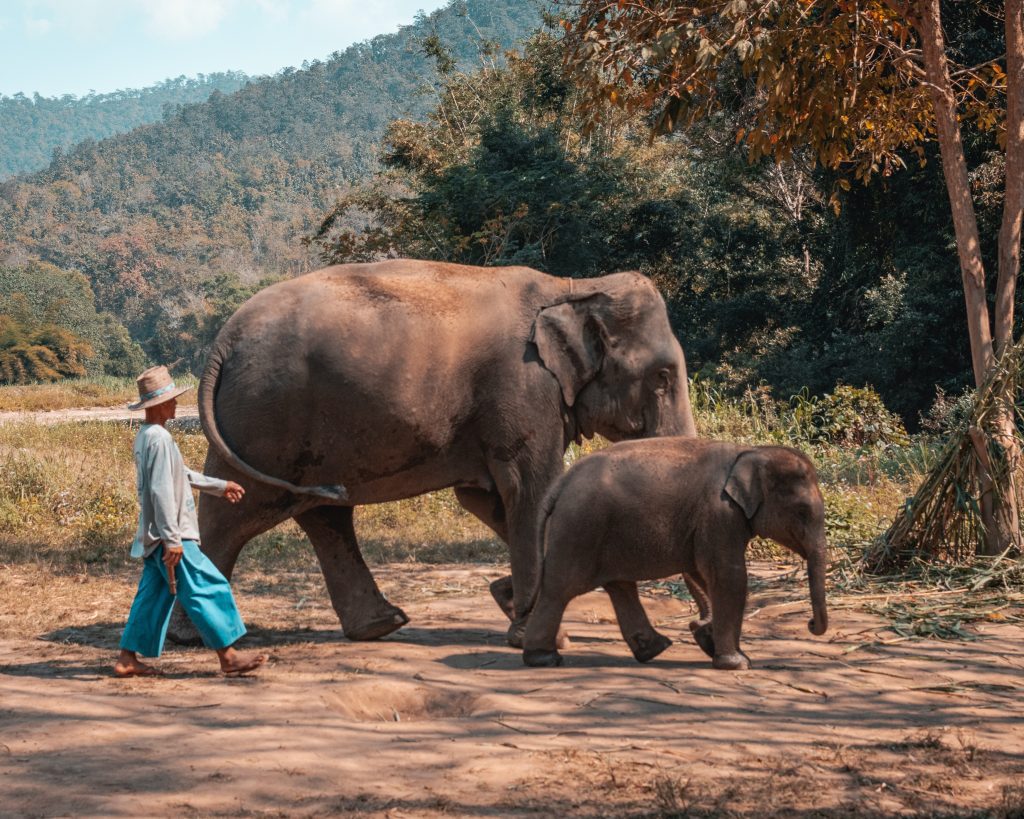 Jungle Treks
The exotic jungles surrounding the beautiful city of Chiang Mai in Thailand beckon adventurers to explore and discover its hidden wonders. Trek through the dense tropical forests of the area and you'll chance upon mesmerizing hidden waterfalls tucked deep within its folds. As you make your way through the jungle, you're likely to come across some of the remote hill tribes that still inhabit the area; take the time to talk to the locals, learn more about their culture and exchange stories. An unforgettable encounter with nature, these jungles are undoubtedly calling out for an exploration.
Traditional Thai Massage
What to do in Chiang Mai? Get a Thai massage, of course! After a day of exploration, nothing beats the relaxation offered by a traditional Thai massage. This therapeutic experience combines acupressure, stretching, and gentle movements.
Thai Dance Shows
Immerse yourself in Thailand's cultural heritage by attending a traditional dance performance. These shows, set to classical Thai music, bring ancient tales to life.
Chiang Mai Zoo
The Chiang Mai Zoo is a magnificent 200-acre wildlife sanctuary that is home to more than 400 species of animals, including pandas, tigers, and a variety of exotic birds. With carefully managed habitats and educational displays, it is an ideal destination for families and wildlife enthusiasts alike, providing a safe haven for these majestic creatures and an opportunity to observe them in their natural environment. Visitors can enjoy an afternoon of educational fun, learning about the wildlife and marveling at the fascinating creatures on display. For animal-lovers, the Chiang Mai Zoo is paradise.
Culinary Delights
Chiang Mai's food scene is a gastronomic adventure that should not be missed. From the creamy, coconut-based Khao Soi to the spicy Sai Oua sausages, there is truly a dish for every palate. Tripadvisor-rated restaurants offer a large selection of traditional Thai cuisine and international favourites, whilst street food stalls sell delicious dishes at competitive prices. For those with a sweet tooth, traditional Thai desserts, such as Khao Niew Mamuang (mangoes with sticky rice) and Coconut Ice Cream, await at local markets. Chiang Mai is the perfect destination for anyone wanting to experience a taste of Thai culinary culture.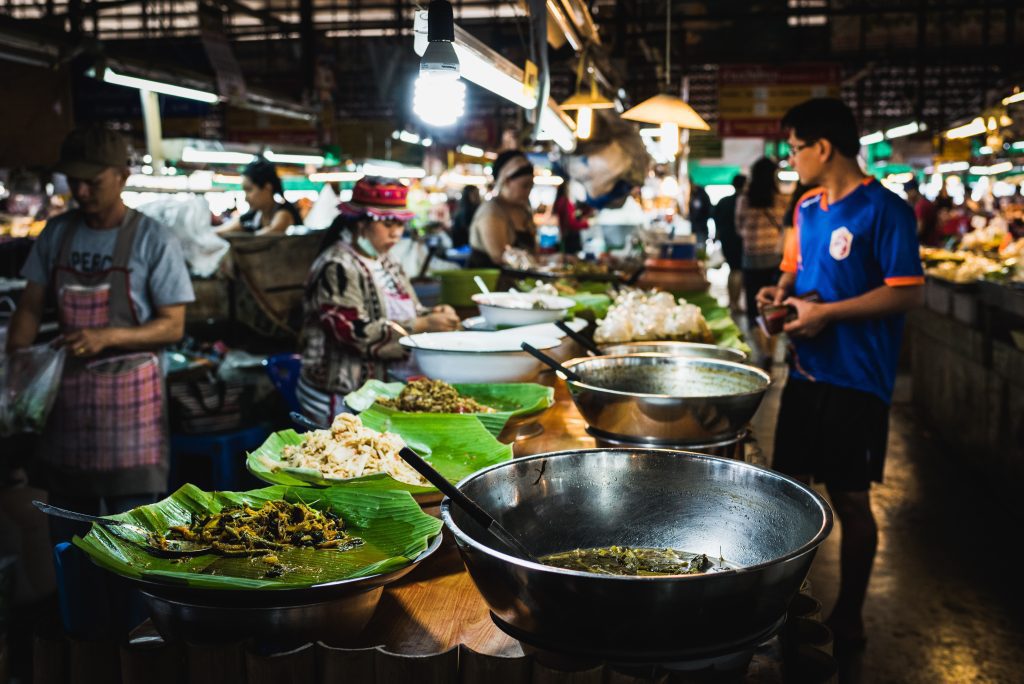 Hot Air Balloon Rides
For a bird's-eye view of Chiang Mai, embark on a hot air balloon ride. Floating over the city, fields, and rivers at dawn is an experience like no other.
Museums and Culture
Explore Northern Thailand's rich history and vibrant culture by visiting the renowned Chiang Mai National Museum and the Lanna Folklife Museum. Immerse yourself in the depth of the regions stories and learn more about how it has transformed throughout the years. By engaging with the unique artefacts and interactive displays, you can gain a better understanding of the rich cultural heritage of the area. Both the Chiang Mai National Museum and Lanna Folklife Museum provide a comprehensive glimpse into Northern Thailand's history, showcasing a variety of exhibits that will ultimately give you a better appreciation of the country.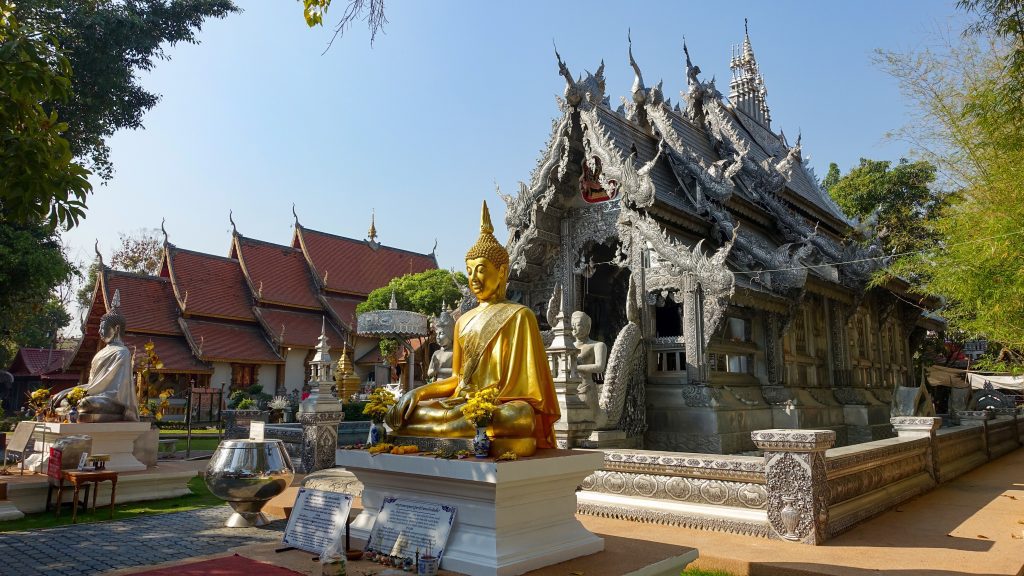 Meditation Retreats
For those seeking tranquility, Chiang Mai's monasteries and meditation centers offer retreats where one can learn mindfulness and meditation from seasoned monks.
Chiang Mai Flower Festival
Every February, the city blooms with the Chiang Mai Flower Festival. The event features a vibrant parade, traditional dances, and beauty pageants.
Tips for Travelers to Chiang Mai
Currency: Always have some Thai Baht on hand for small purchases.
Dress Code: When visiting temples, dress modestly. Cover your shoulders and knees.
Stay Hydrated: Chiang Mai can be hot. Drink plenty of water and wear sunscreen.
Local Etiquette: Always show respect to monks and religious sites.
Transport: Tuk-tuks are a fun way to get around, but agree on a price before starting your journey.
Language: While many locals speak English, learning a few basic Thai phrases can enhance your experience.
Safety: Chiang Mai is generally safe, but always be aware of your surroundings and keep your belongings secure.
Seasons: The best time to visit is between November and February when the weather is cooler.
Connectivity: Free Wi-Fi is available in many cafes and hotels. Consider getting a local SIM card for uninterrupted connectivity.
Enjoy Local Experiences: Engage with locals, try street food, and participate in traditional activities for a genuine Chiang Mai experience.
Conclusion
I hope you get a good answers on "What to do in Chiang Mai". Chiang Mai is a city that seamlessly blends the old with the new. Its rich cultural heritage, coupled with modern amenities and natural beauty, makes it a destination that caters to a wide range of interests. Whether you're seeking adventure, relaxation, or a deep dive into Thai culture, Chiang Mai promises an unforgettable experience.