Before we start with the best beaches on Koh Samui, let's start from the beginning. Koh Samui, nestled in the Gulf of Thailand, is a jewel that sparkles with natural beauty and cultural richness. Its allure has drawn travelers from all corners of the globe, making it a melting pot of cultures, cuisines, and experiences. The island's landscapes are dotted with coconut groves, dense rainforests, and of course, stunning beaches.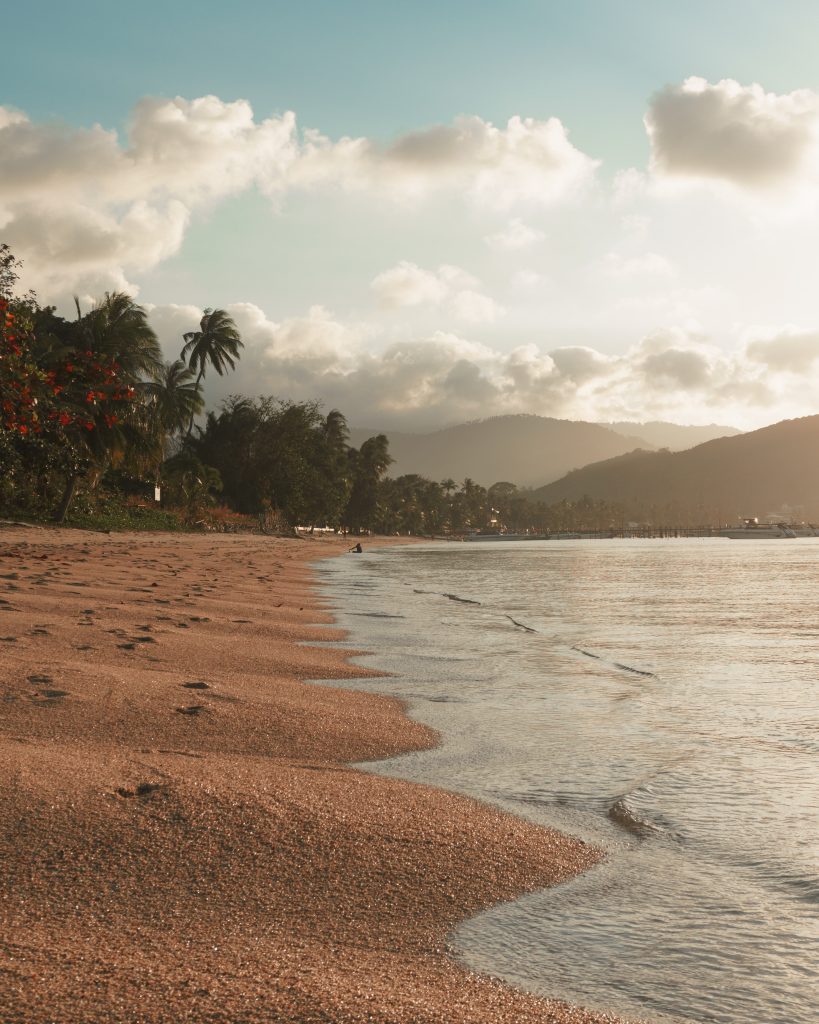 Best Beaches on Koh Samui
The local communities of Koh Samui have managed to preserve their traditions and way of life, even as the island has modernized and developed. This blend of the old and the new creates a unique atmosphere that captivates every visitor. And while the entire island is a haven of beauty, its beaches are the crowning glory. Let's explore the top five beaches that have made Koh Samui a must-visit destination.
Chaweng Beach
Chaweng Beach, with its vibrant atmosphere and pristine beauty, is the heart of Koh Samui. Its expansive shoreline stretches for miles, offering ample space for everyone. By day, Chaweng is a hub of activity. Local vendors set up stalls offering everything from delicious Thai snacks to handmade crafts. Water sports enthusiasts can indulge in jet skiing, parasailing, and paddleboarding. For those looking for relaxation, numerous spas and massage parlors line the beach, offering traditional Thai massages. As night falls, Chaweng's nightlife scene is unparalleled. Beachfront bars play host to fire dance shows, while the inner streets come alive with nightclubs and bars pulsating with energy.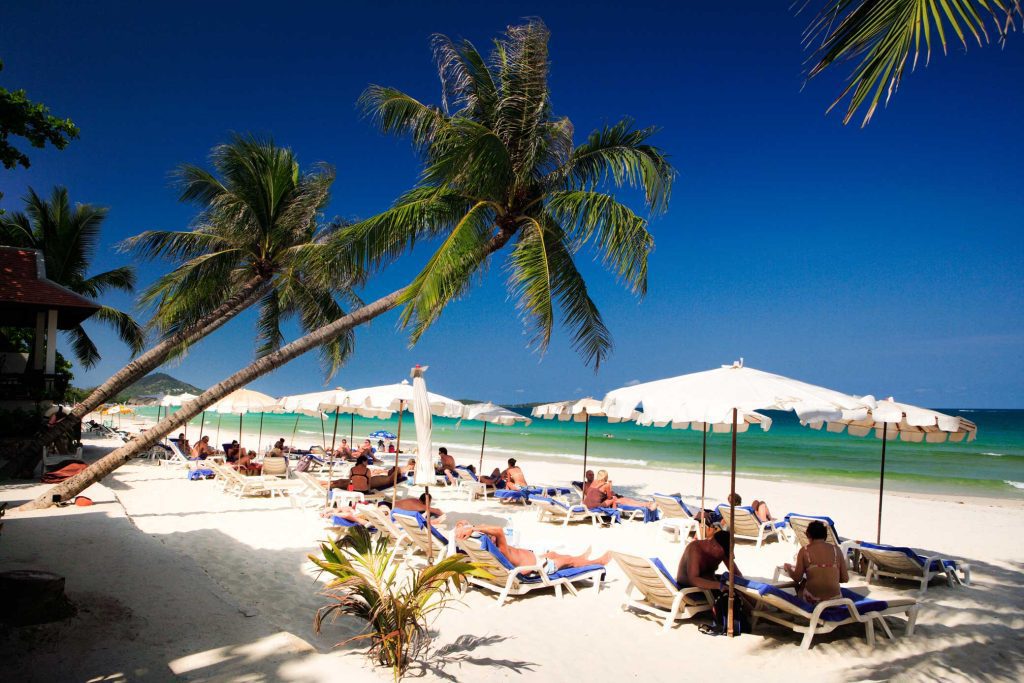 Lamai Beach
Lamai, the second-largest beach on the island, offers a more relaxed and intimate experience compared to Chaweng. The southern end of Lamai is dotted with boulders, creating secluded spots perfect for couples. The northern side, with its calm waters, is ideal for families with children. The beach is also home to several beachfront restaurants where you can indulge in fresh seafood while enjoying the sunset. Nearby attractions like the Lamai Viewpoint offer panoramic views of the beach and the surrounding areas. That's why it is one of the best beaches on Koh Samui.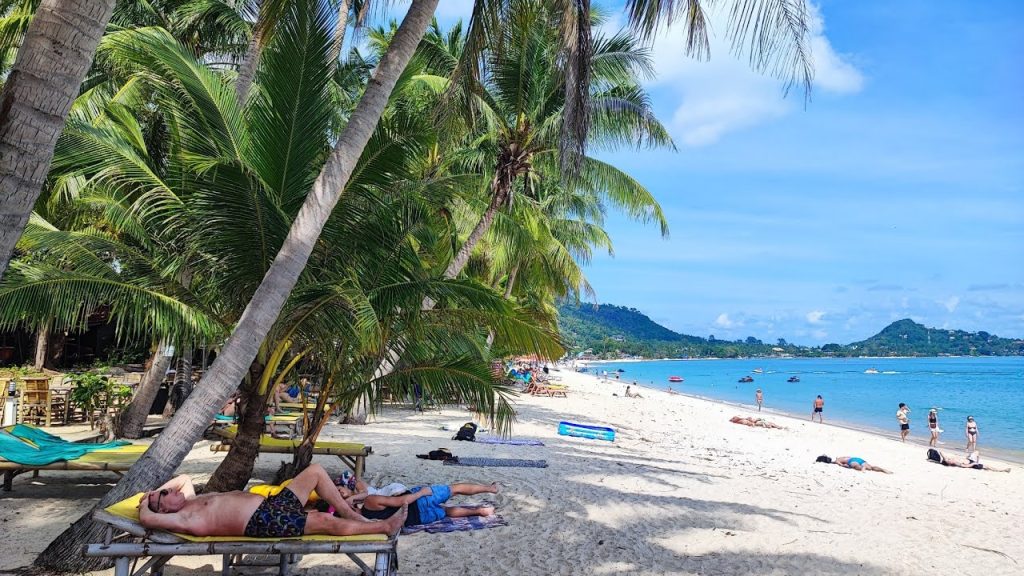 Bophut Beach
Bophut Beach, with its blend of the old and new, offers a unique experience that's hard to find elsewhere on the island.
The Fisherman's Village at Bophut is a testament to the island's rich history. The wooden shophouses, converted into chic boutiques and eateries, exude an old-world charm. Every week, the village streets are transformed into walking streets, where local artisans display their crafts, and street food vendors offer a taste of authentic Thai cuisine. The beach itself, with its gentle waves and golden sands, is perfect for a leisurely day of sunbathing.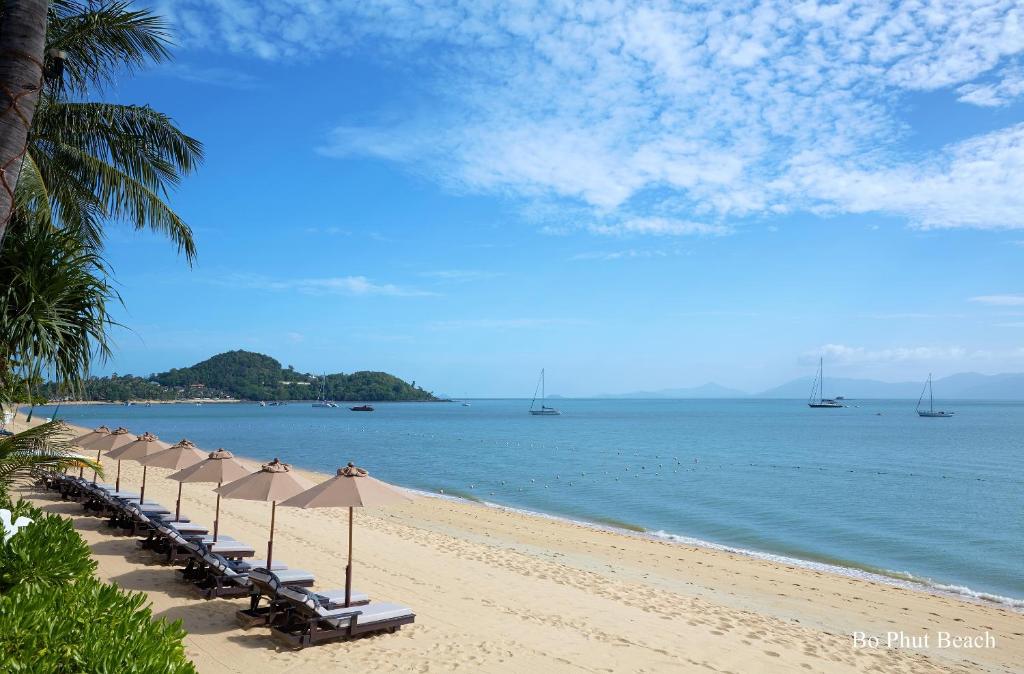 Maenam Beach
Away from the hustle and bustle of the more commercial beaches, Maenam offers a slice of serenity. The beach is fringed with casuarina trees, providing natural shade. The waters are clear, and the sands are soft, making it a favorite for long beach walks. Several boutique resorts and bungalows offer beachfront accommodations, allowing visitors to wake up to the sound of waves. The nearby Lomprayah Pier offers speedboat services to neighboring islands, making Maenam a strategic location for island-hopping.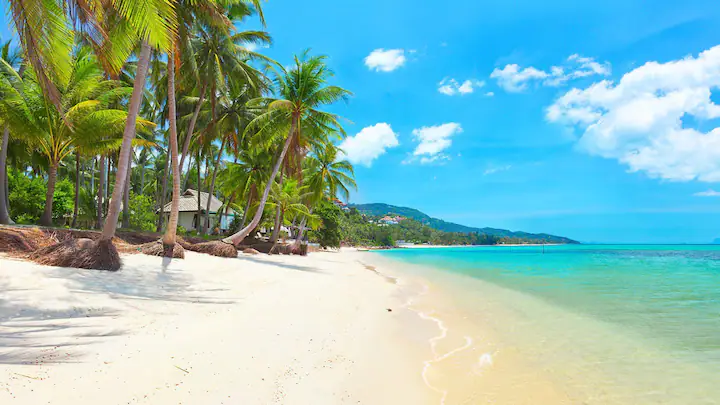 Coral Cove Beach
Coral Cove, though smaller in size, is big on beauty and charm. The beach is surrounded by large granite boulders, creating natural coves that are perfect for snorkeling. The marine life here is rich and diverse, with colorful corals, playful fish, and even occasional sea turtles. The beach's central location makes it easily accessible, yet it remains less crowded than its counterparts, offering a sense of exclusivity.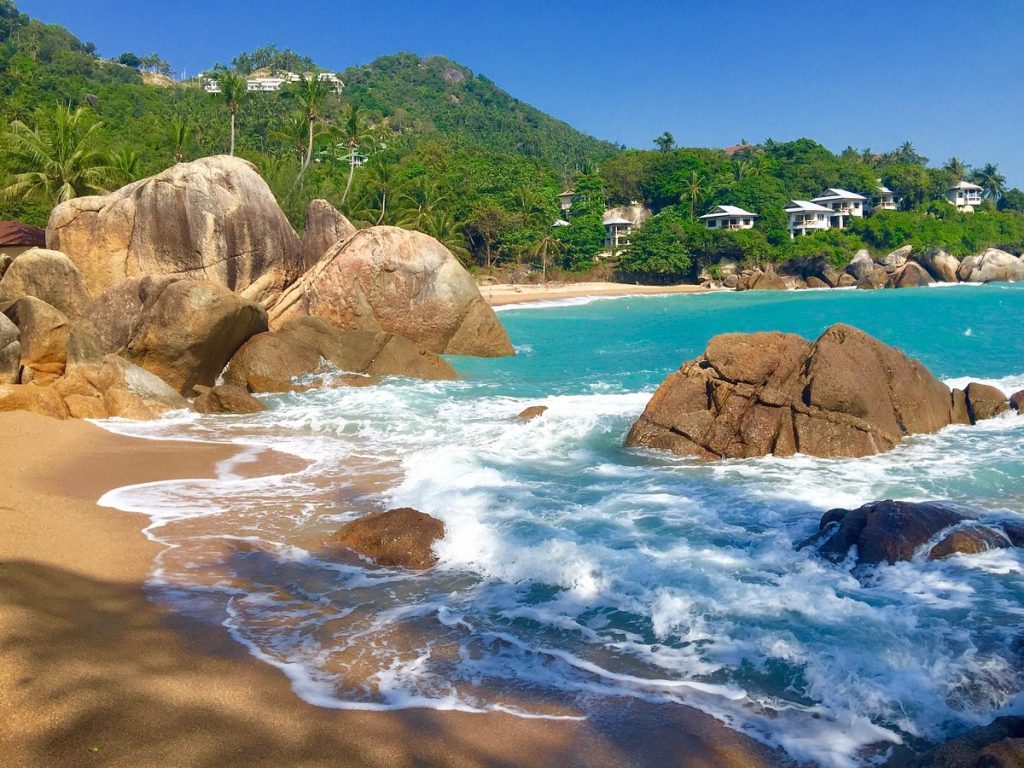 Conclusion
Koh Samui's beaches, each with its unique charm, offer experiences that cater to every kind of traveler. Whether you're an adventurer, a peace seeker, or someone in between, Koh Samui's shores await you. So pack your bags, put on your sunscreen, and get ready to be enchanted by the island's coastal wonders.