Thailand is a much sought after destination for couples who are driven by love and seek to experience its beauty together and that's why we picked the best Thailand beach resorts for couples. Thailand is home to some of the most luxurious beach resorts that are designed to provide couples with the ideal atmosphere for a romantic getaway, such as a honeymoon, anniversary, or even a spontaneous escape. These resorts boast breath-taking coastal views that are sure to take your romance to the next level and create a memorable experience for both partners.
Love is in the air: Best Thailand Beach Resorts for Couples
Best Thailand beach resorts for couples are meticulously designed to offer intimate moments and cherished memories. From private beach dinners to couples' spa sessions, these resorts ensure every moment is drenched in romance.
Situated amidst lush tropical gardens and dramatic limestone cliffs, Rayavadee offers couples a blend of luxury and nature. The resort's beachfront location, combined with its unique architecture inspired by a southern Thai village, sets the stage for romance.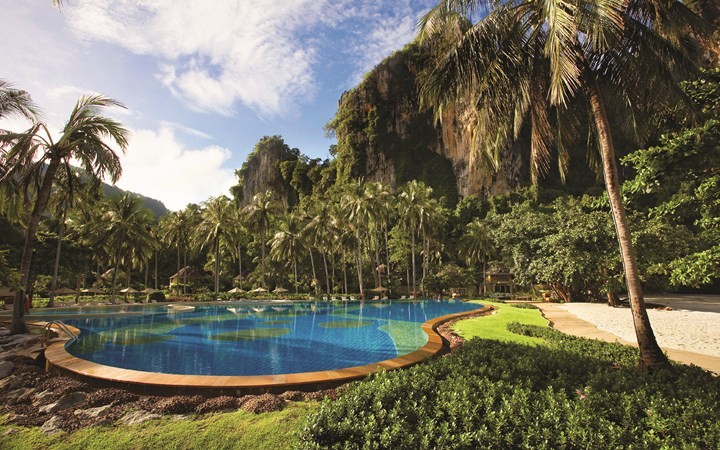 Why it is so special: The resort's unique setting amidst nature, combined with its private two-story pavilions, offers couples an unparalleled intimate experience and it really deserve the place on our list of the best Thailand beach resorts for couples.
In the sophisticated Kata Noi area of Phuket, The Shore at Katathani is an adults-only haven away from the hustle and bustle of the city, providing the perfect relaxation spot. With its private pool villas and breathtaking views of the mesmerizing Kata Noi Beach, this luxury resort creates a romantic atmosphere with its contemporary design combined with traditional Thai elements. Every stay here is guaranteed to be special and filled with unforgettable memories.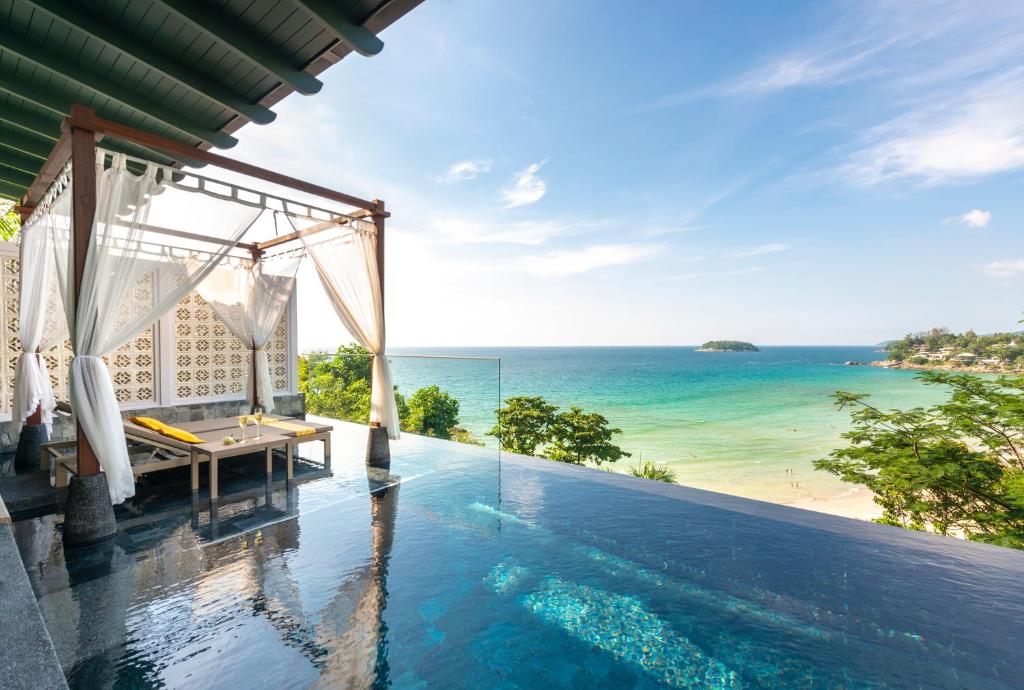 Why it is so special: The resort's infinity pool, which seems to merge with the ocean, offers couples a surreal setting for romance.
Anantara Bophut Koh Samui Resort is a luxurious and tranquil spot overlooking a beautiful stretch of soft sandy shoreline. Enjoying unique access to white sand beaches and lush tropical gardens, this modern Thai resort offers the perfect blend of relaxation and sophistication. From outdoor beachfront pools to gourmet restaurants, Anantara Bophut Koh Samui Resort is equipped with every amenity to cater to the perfect getaway. Enjoy the ultimate couples' experience with signature spa treatments, expertly crafted to rejuvenate your mind and body. All of this, set amid the stunning natural environment of Koh Samui, provides for an unforgettable and intimate stay.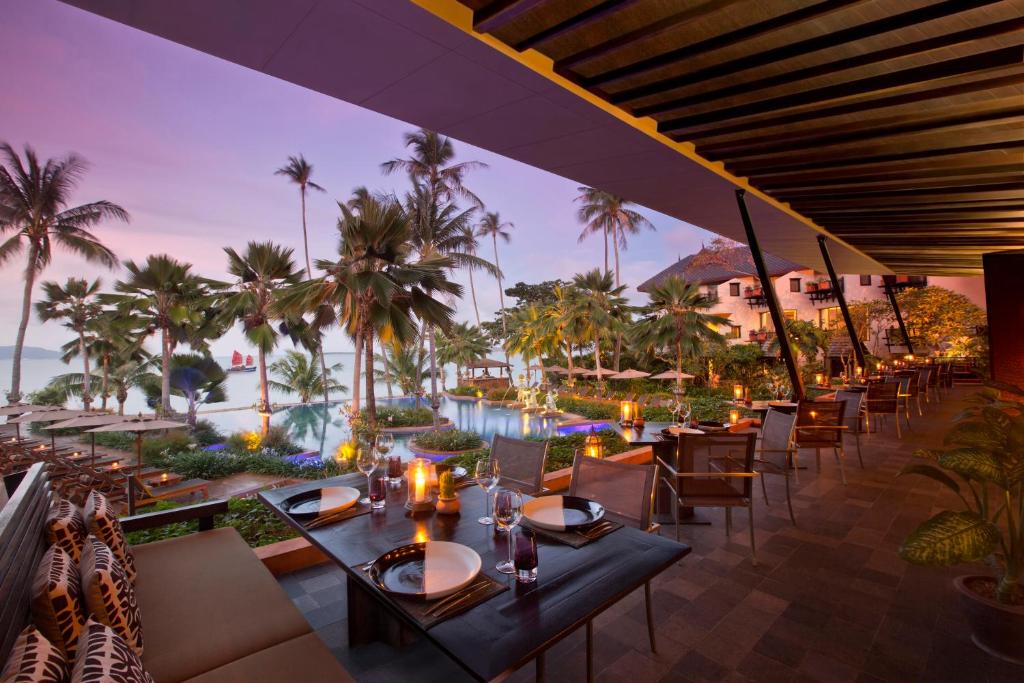 Why it is so special: The resort's lily pond and tropical gardens provide a serene backdrop for romantic strolls.
Located on the secluded, tropical Natai Beach in Northern Phuket, Thailand, Aleenta offers stunning ocean view lofts and beachfront suites with floor-to-ceiling windows that focus on the breathtaking scenery. The resort's design emphasizes open living spaces, allowing couples and families to fully connect with nature. The one and two bedroom residences feature expansive terraces, in-room amenities, vibrant decor, and access to exclusive services such as 24-hour room service and a personalized concierge for all guests. Private car transfers, on-site spas, and personalized dining experiences offer a luxurious experience. Additionally, Aleenta boasts a variety of activities such as beach sports, fishing trips, golf, and natural parks to explore. Aleenta is the perfect place to relax and reconnect with nature.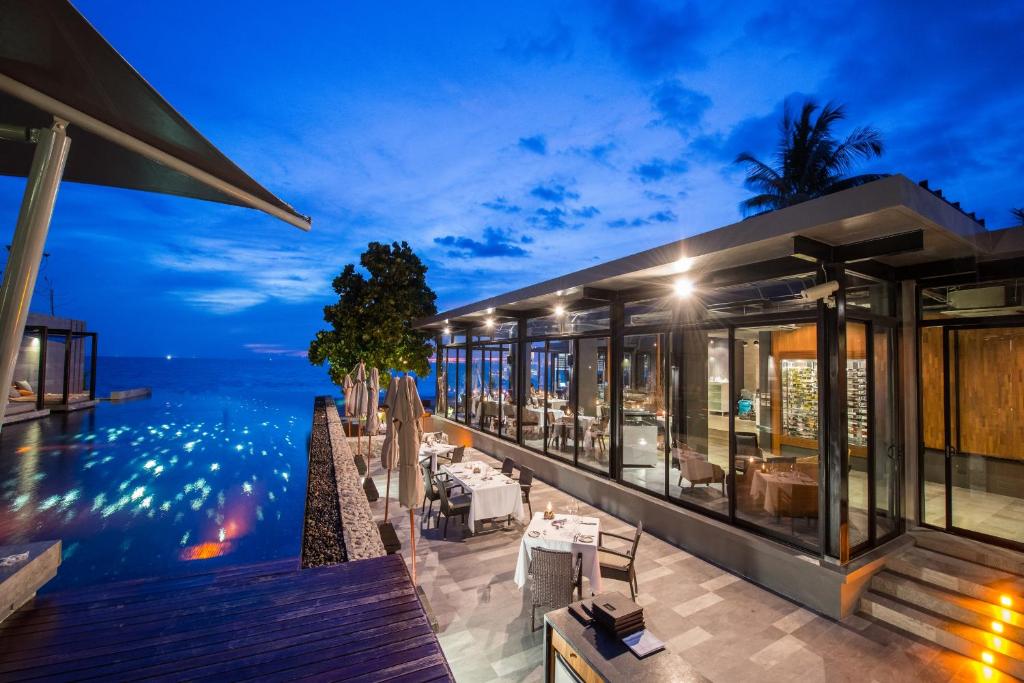 Why it is so special: The resort's Ayurah Wellness Centre, with its holistic treatments, ensures couples leave feeling refreshed and connected.
COMO Point Yamu, Phuket is an exquisite luxury resort that is situated on the tip of the picturesque Cape Yamu, Thailand. Boasting awe-inspiring 360-degree panoramic views of the Andaman Sea and Phang Nga Bay, the resort provides guests with ultimate harmony between nature and luxury. All of the chic interiors were designed by renowned Italian designer Paola Navone to create an ambiance of opulence and elegance. Guests are sure to have a truly magical experience while soaking up this breathtaking landscape.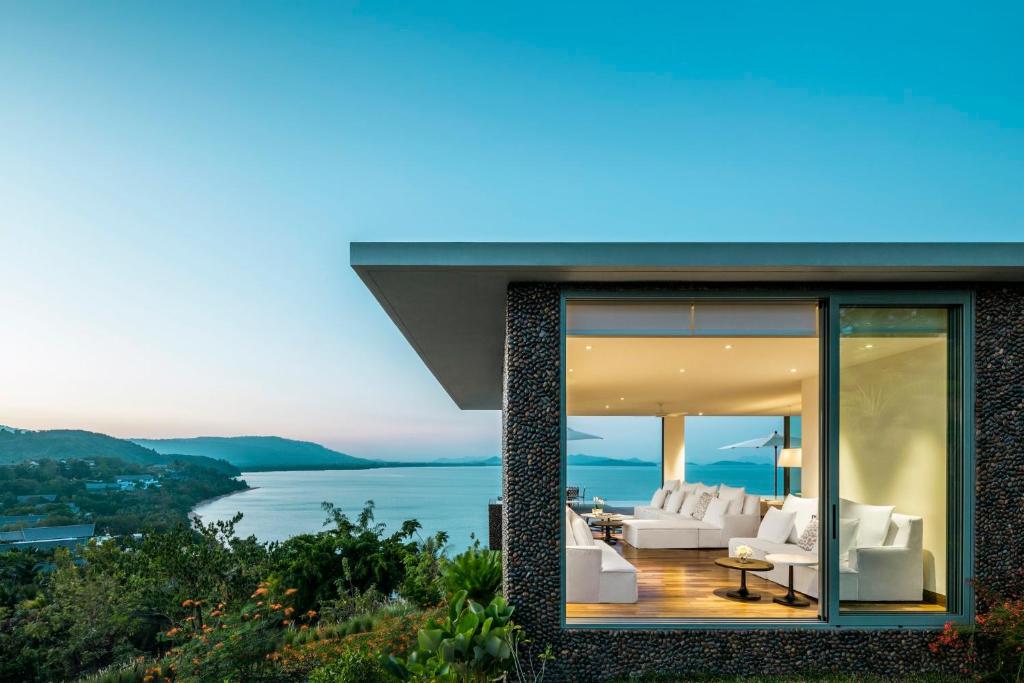 Why it is so special: The resort's private dining experiences, set against the backdrop of the sea, make every meal a romantic affair.
Six Senses Yao Noi, Phang Nga Bay is a luxurious island resort located in the stunningly beautiful Phang Nga Bay. Amidst the turquoise waters and majestic limestone karsts of the bay, guests of the resort can experience the ultimate immersion in nature. The resort offers modern villas with private pools, each of which provides breathtaking views of its natural surroundings. Additionally, Six Senses Yao Noi emphasizes sustainable practices and eco-friendly initiatives in order to ensure its natural beauty never fades. Guests to the island will be delighted by its pristine environment and luxurious amenities.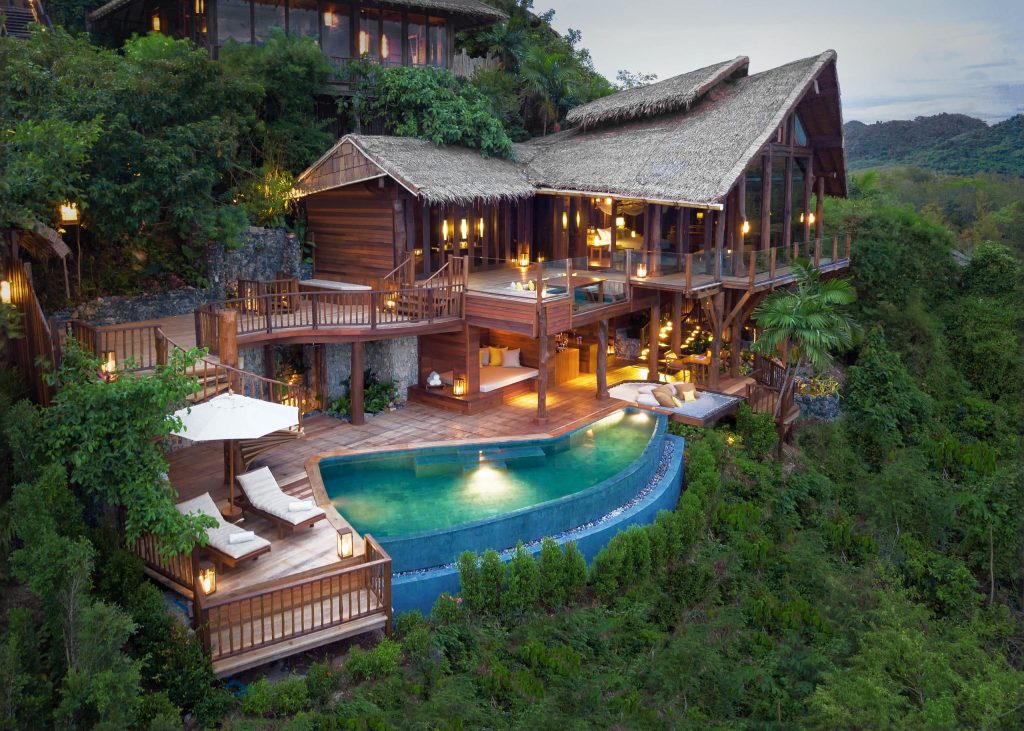 Why it is so special: The resort's outdoor cinema, set amidst nature, offers couples a unique movie-watching experience under the stars.
Perched high above the azure waters of the Andaman Sea, Pimalai Resort & Spa offers couples a luxurious escape. With a range of hillside villas and beachfront suites to choose from, the resort provides an unparalleled setting for relaxation and seclusion; each villa and suite features its own deck offering stunning views of the ocean and lush jungle greenery. Inside the villas and suites guests can appreciate even more grandeur, with all the modern amenities and comforts required for a perfect vacation. From the private infinity pool to the 24-hour in-room dining service, everything is designed to make couples feel pampered and indulged. Whatever level of luxury and seclusion they desire, Pimalai delivers.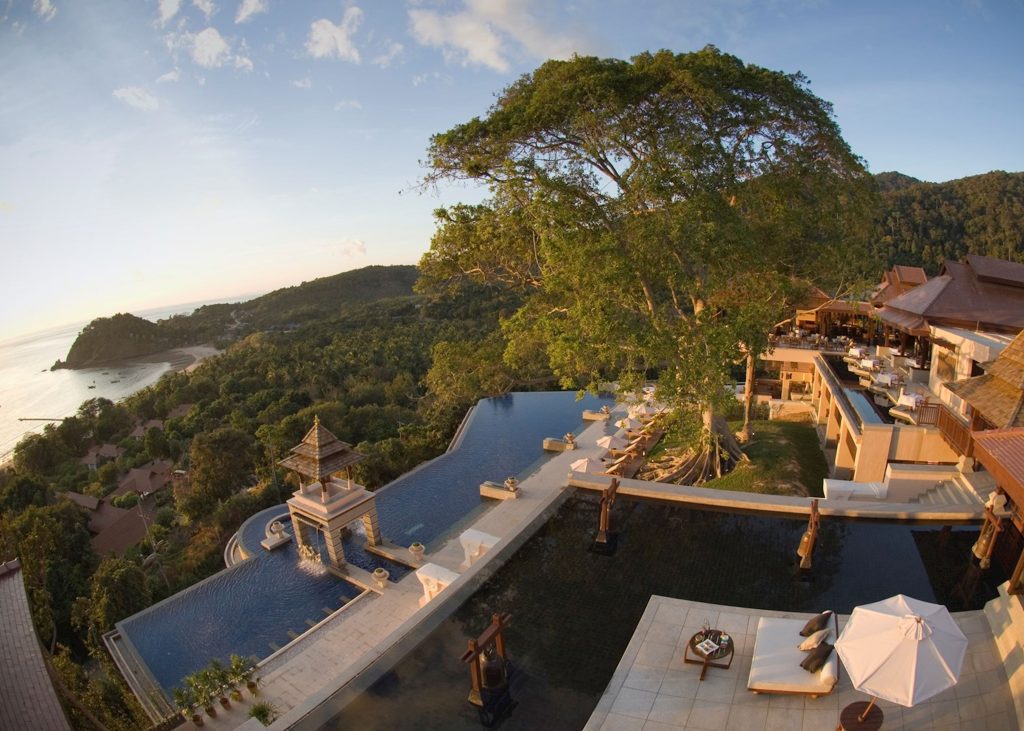 Why it is so special: The resort's sunset cruises, where couples can witness nature's beauty, make for unforgettable memories.
Perched atop a picturesque hill on the stunning island of Koh Samui, this luxurious resort provides guests with magical views of Lamai Bay. Every villa is equipped with its own secluded pool, granting couples their own dreamy paradise of serenity. Guests can rest in absolute peace while they soak up the breathtaking surrounding views.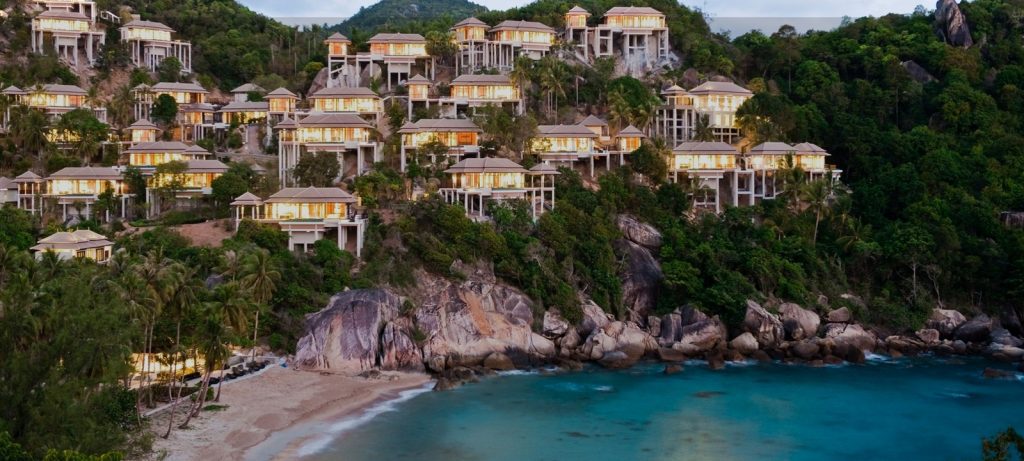 Why it is so special: The resort's in-villa dining experience, where couples can enjoy gourmet meals in the privacy of their villa, adds a touch of exclusivity.
Nestled amidst tropical gardens, this eco-friendly resort offers seafront villas with private pools. The resort emphasizes sustainability, ensuring nature's beauty is preserved. This and many more make it one of the best Thailand beach resorts for couples.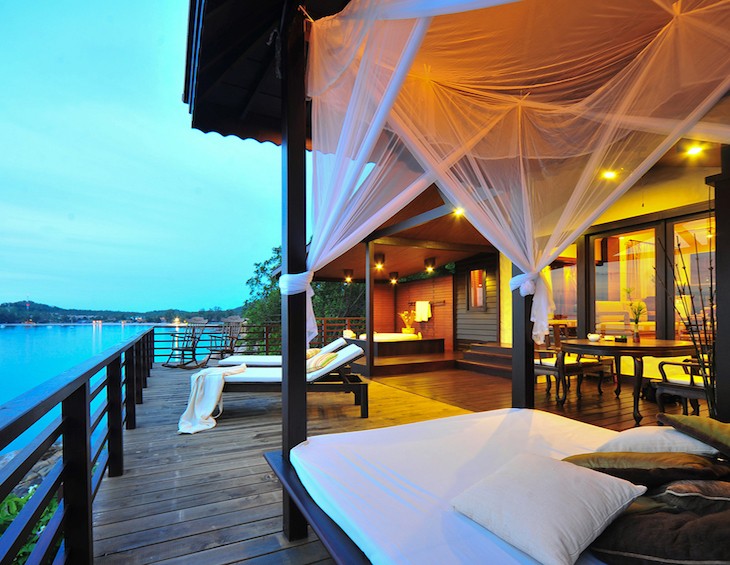 Why it is so special: The resort's private beach, free from motorized water sports, ensures couples have a peaceful environment.
On the 10th place of our best Thailand beach resorts for couples list is The Sarojin. It's a luxurious resort in Khao Lak, is known for its stunning infinity pool and its serene private waterfalls; making it the perfect destination for couples. With its open spaces and emphasis on nature, The Sarojin provides guests with an indulgent yet calming environment to unwind in and enjoy an unforgettable stay.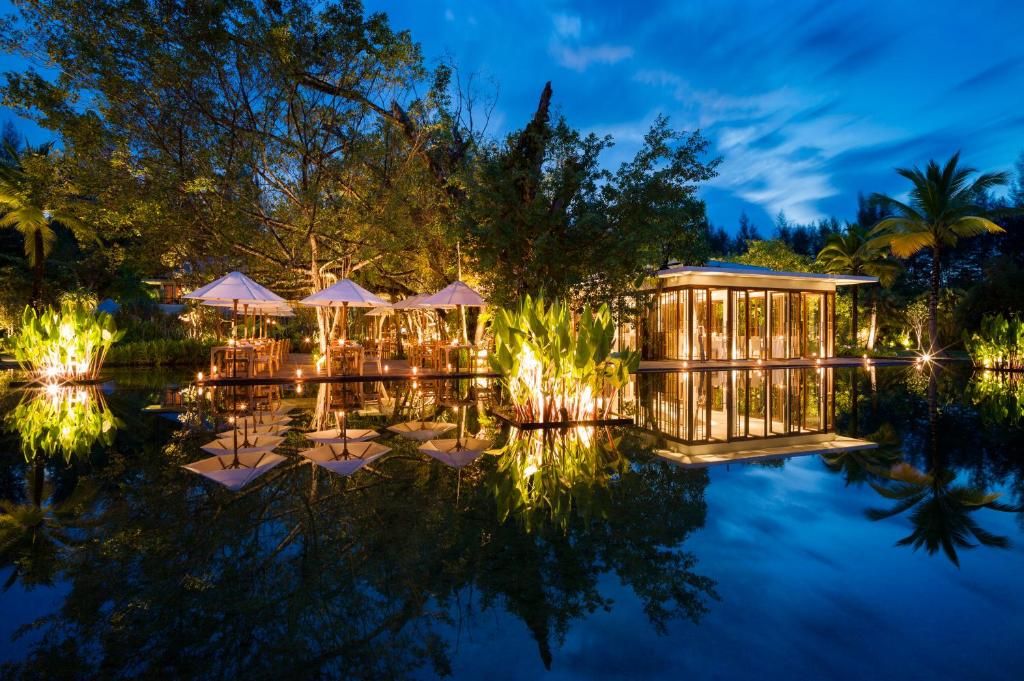 Why it is so special: The resort's private yacht charters offer couples a unique opportunity to explore the Andaman Sea.
Offering pool villas set amidst lush rainforests, Soneva Kiri is a secluded paradise. The resort's treetop dining experience is a highlight and this is certainly one of the best Thailand beach resorts for couples.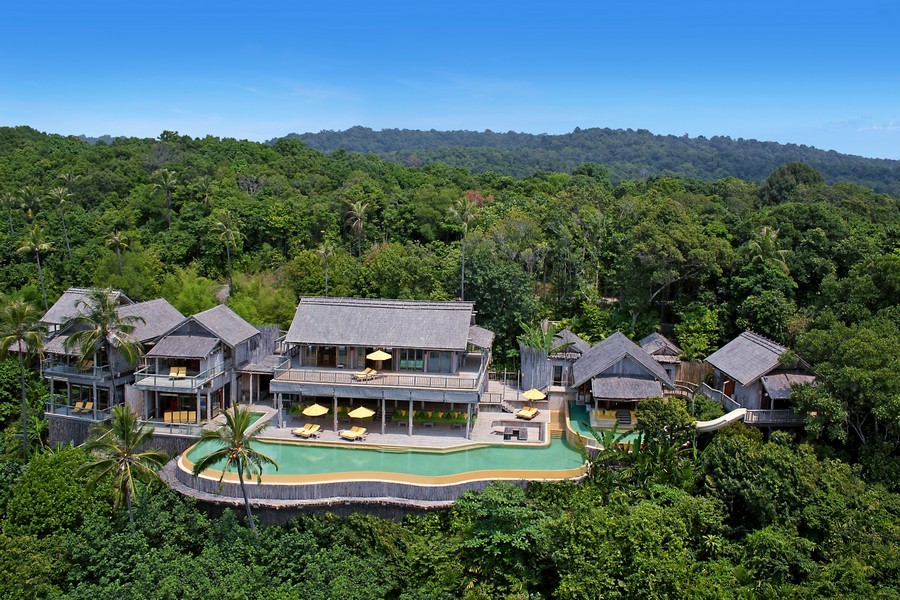 Why it is so special: The resort's observatory, where couples can stargaze, adds a touch of magic to the experience.
Zeavola is a luxurious boutique resort located on the sandy beaches of Phi Phi Don. This unique resort is known for combining rustic charm with lavishness to offer both couples and families with a luxurious getaway. Aside from its comfortable and luxurious beachfront suites, Zeavola stands out with its exceptional and comprehensive diving excursions. Whether you are a novice or an experienced diver, you can embark on guided underwater tours and explore the vibrant marine life of Phi Phi Don. Whether you are looking for a romantic getaway or an adventurous experience, Zeavola offers something for everyone.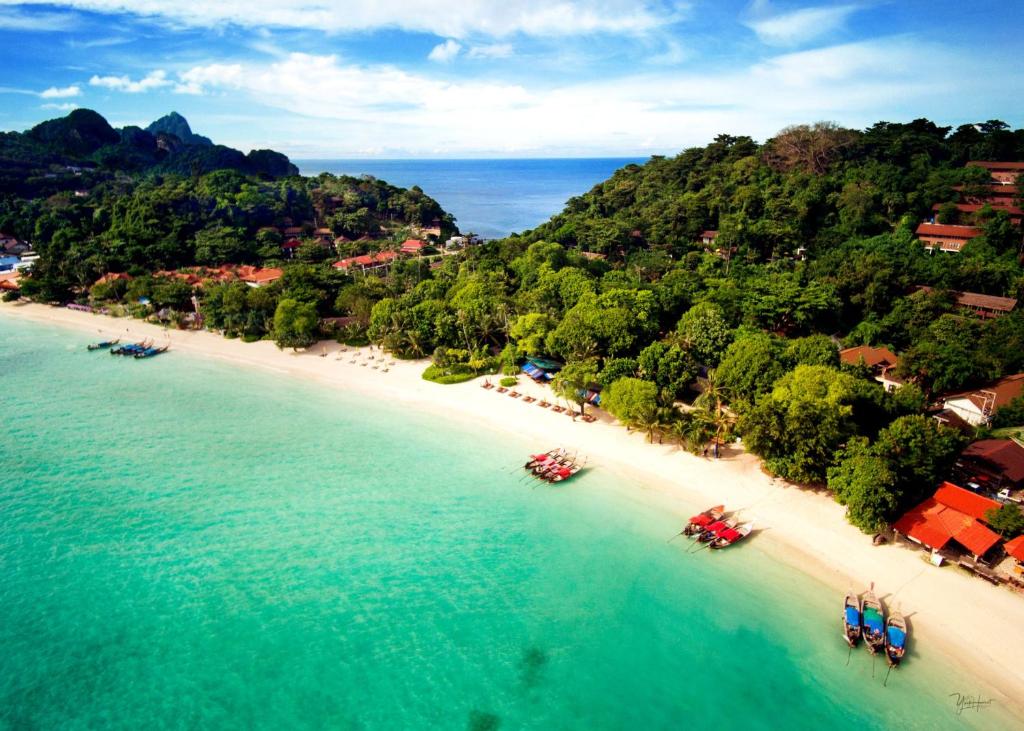 Why it is so special: The resort's spa, set amidst nature, offers couples a chance to rejuvenate amidst the sounds of the forest.
A tranquil oasis, Amanpuri offers villas and pavilions that exude luxury. The resort's beach club and private dining experiences are highlights. This place is definitely one of the best Thailand beach resorts for couples.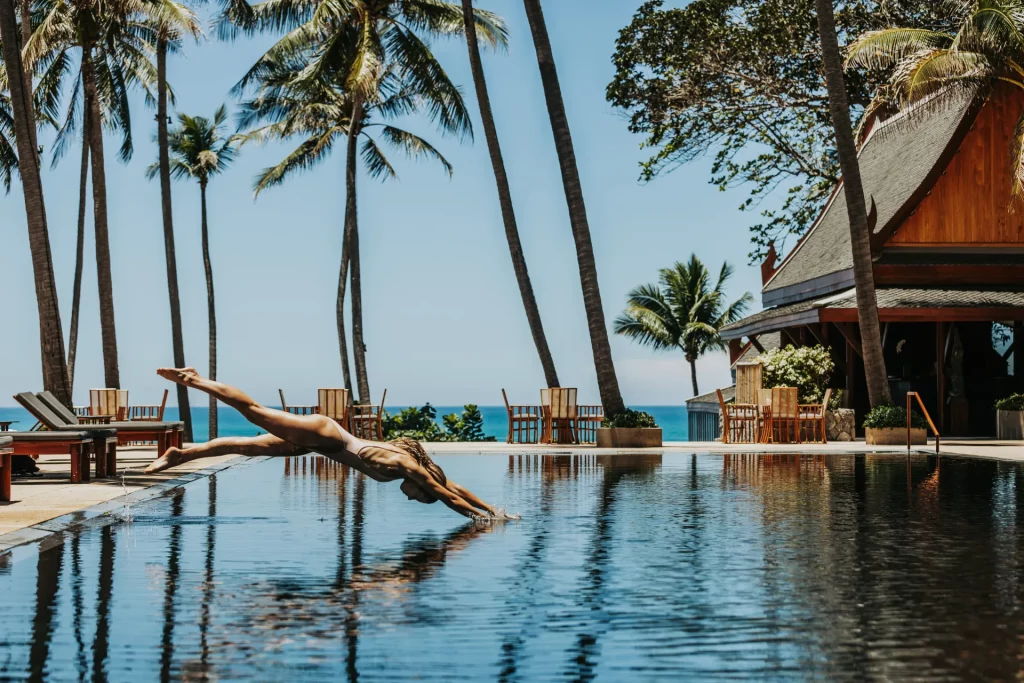 Why it is so special: The resort's library, with its collection of books and art, offers couples a peaceful retreat.
With incredible views of the Andaman Sea, Trisara is a renowned resort known for its magnificent private pool villas. Trisara creates a romantic backdrop perfect for couples with their oceanfront dining and private yacht charters, making it a top choice when seeking a special getaway. The resort offers a variety of amenities and activities for guests to take advantage of, from luxurious spa days to beachfront lounging to nighttime entertainment. Guests can escape the hustle and bustle of the everyday and enjoy a tranquil stay in serenity as they explore the many sights and sounds of the resort. With its breathtaking views and exquisite allure, Trisara is one of the best-kept secrets in the Andaman Sea, a hidden paradise for couples looking to indulge in an unforgettable experience.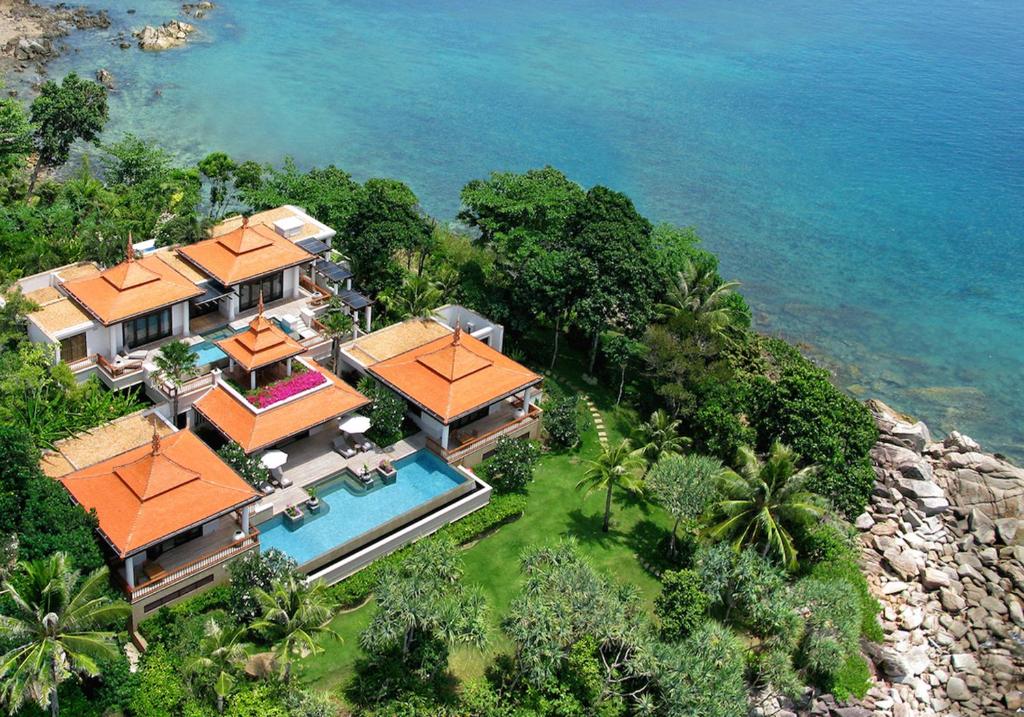 Why it is so special: The resort's jazz nights, where couples can enjoy live music by the beach, add a touch of elegance.
Conclusion
Best Thailand beach resorts for couples offer a tranquil escape, perfect for couples seeking romantic and intimate getaways. Whether it's an oceanfront cottage or a luxury suite, these resorts promise an intimate experience with exquisite touches and alluring amenities. With sparkling, white sandy beaches, crystal-clear azure waters, and lush tropical gardens, couples can look forward to dreamy sunrises, beautiful sceneries, and tranquil sunsets. Couples can also enjoy a range of memorable activities, such as rejuvenating spa treatments, indulging in exotic cuisines, exploring nearby villages, and taking part in various watersports. Thailand's beach resorts are havens for couples seeking romantic moments to revive their love, strengthen their bond, and make special memories that will last a lifetime.